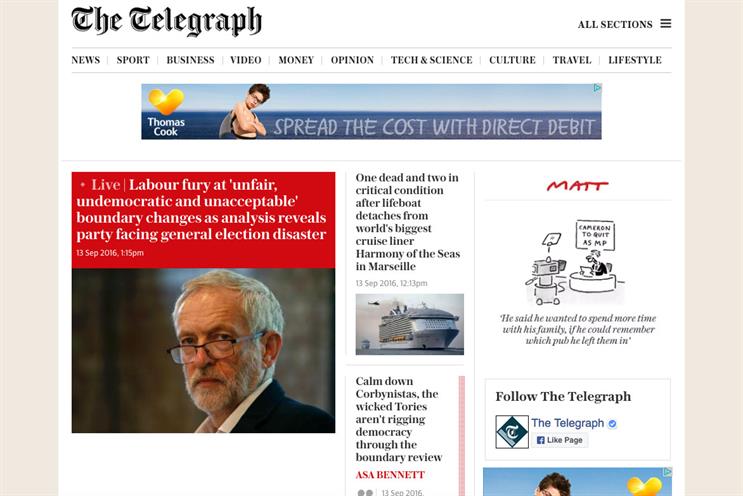 The conversations about the account are in the early stages. While agencies have received requests for proposal, the talks may not turn into a full pitch.
Marc Waxman, head of marketing and ecommerce, is running the process.
The publisher has worked with a number of agencies on the account, and also handles some of this work in-house.
This is separate from the company's media planning and buying account, which is handled by Carat. The agency is not affected by this process.
A Telegraph Media Group spokewoman said: "We have invited a number of agencies to respond to an RFP for our performance marketing work. This process is ongoing."