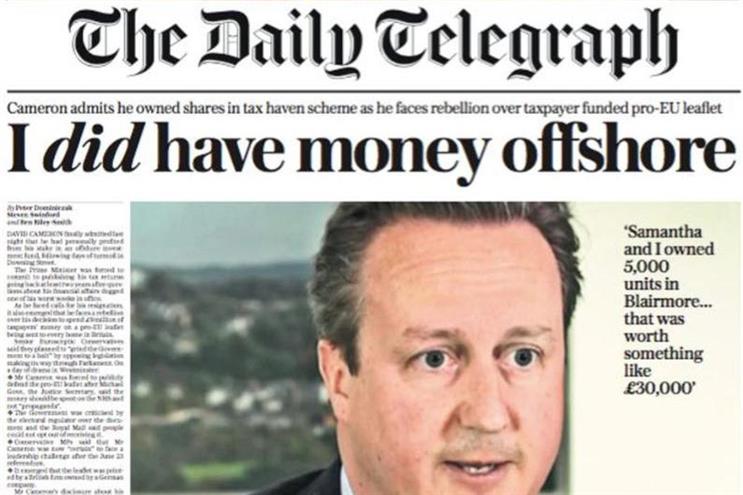 The company was written down by £149.4m, while £150m was paid as a dividend to May Corporation, a Barclay-controlled company. The non-cash impairment charge means that TMG made an overall loss of £131m last calendar year.
The figures were revealed in a Companies House filing, Press Acquisitions, the parent company of the Telegraph publisher which is controlled by Frederick and David Barclay.
The Barclay brothers have denied there are plans to sell the Daily Telegraph or Sunday Telegraph titles after speculation this summer that interested buyers included London Evening Standard owner Evgeny Lebedev and News Corporation chief executive Rupert Murdoch.
In its annual report earlier this year, Telegraph Media Group posted operating profits of £51.9m.