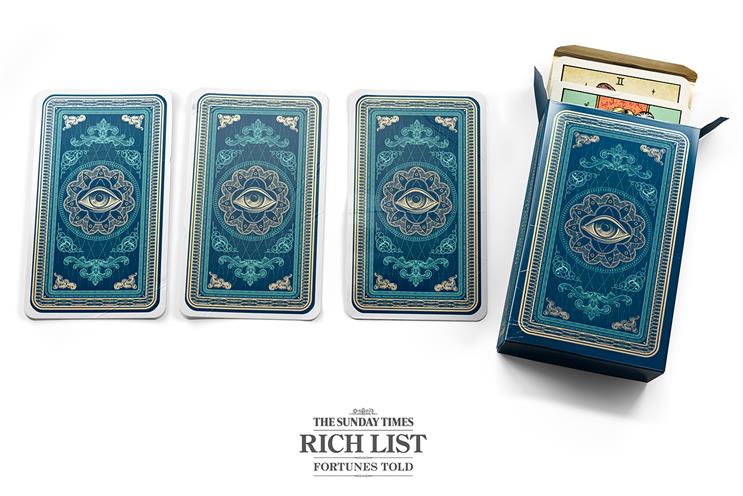 The Barclay brothers are ranked 12 on the Rich List with a worth of £7 billion, up £500 million from the previous year. At 81, the twin brothers also own the Ritz hotel in Piccadilly and the Channel Island of Brecqhou, as well as having an interest in Shop Direct, the online retailer.
The next richest person in media is Richard Desmond, who nearly doubled his fortune over the past year to £2.25 billion and comes in at 48th on the Rich List. Desmond, who owns the Daily Express, Daily Star, OK! and the Health Lottery, earned £463 million from the sale of Channel 5 in 2014. The Express titles, which he bought for £125 million in 2000, are now worth £300 million.
Alki David, the founder of free internet TV provider FilmOn.com, is number 71 on the list with a worth of £1.45 billion. Last year he said he plans to send the deceased musicians Amy Winehouse and Dean Martin on "reincarnation" tours after buying a hologram projection technology company.
The Thomson family, who publish The Sunday Post, are worth £1.28 billion and rank 84th on the Rich List.
Jonathan Harmsworth and his family have a worth of £1 billion at number 117 on the list. Harmsworth is the controlling shareholder of The Daily Mail & General Trust, which owns the Daily Mail. His family's stake in the company is worth £710 million.
Jean-Francois Decaux is the richest person in UK advertising with a worth of £660 million. Ranked 180 overall, he runs the British operation of JCDecaux as well as the northern Europe and Australia divisions.
Sir Martin Sorrell, the chief executive of WPP, is 288 on the Rich List and worth £395 million, up £70 million from the prior year. Maurice and Charles Saatchi are worth £140 million, up £5 million from last year and coming in at 734 on the list.