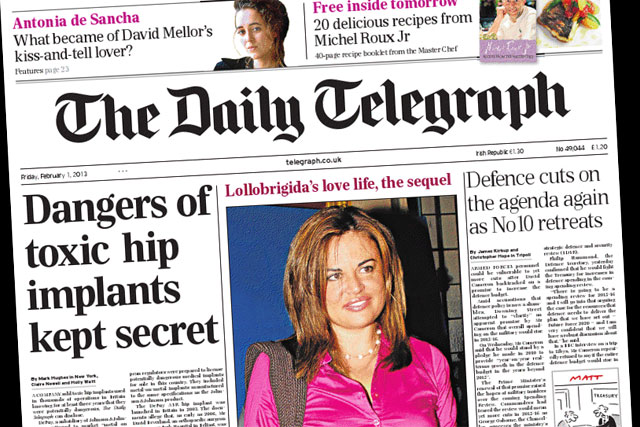 As part of the partnership the competition will be promoted on the Wonder Women section of the Telegraph website from this week. Wonder Women will also promote the winners when they are announced next month.
The awards will held in the same week as International Women's Day in March and are open to women from across the industry including creative services, client services, HR, brand management and sales.
The winners will be chosen from a panel of 'Women of Today', alongside the editor of Marketing, Claire Beale.
Nicola Mendelsohn, president of the IPA and chairman of Karmarama, said: "The Telegraph's Wonder Women Channel's onus on inspirational female talent makes them a natural partner in helping us champion the women of tomorrow.
"We see this as a not-to-missed opportunity for all those women out there in middle management to demonstrate their potential and the fantastic contribution they already make."
The winners will be announced on 6 March at a champagne breakfast event at the IPA offices. More information about the competition is available here.
TMG launched the Wonder Women section of its website in October. It is led by women's editor Emma Barnett and aims to highlight the work women are doing in their respective, professional fields.
Barnett said: "These awards are specifically geared towards highlighting the great work by women in the middle echelons of management – an area which so often fails to be recognised or nurtured – often leading to lack of women at the executive level.
"It's a great initiative, which speaks to Telegraph Wonder Women's values."