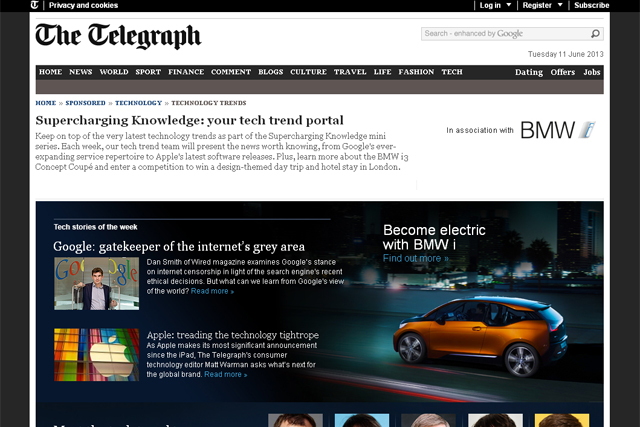 The partnership, brokered by Aegis Media's Vizeum, will run for three months and will provide users with comment and opinion on the technology stories of the week based on trending, social and search popularity.
The platform will include insight and predictions technology commentators, including Matt Warman, consumer technology editor at The Telegraph, Hunter Skipworth, contributing editor for Pocket-lint.com, Kate Solomon, news editor for TechRadar and Peter Cochrane, futurist and long-term entrepreneur.
The campaign will also be promoted across The Telegraph's and Wired.co.uk's print, online and mobile platforms.
Warman said: "The volume of technology content published daily is staggering, most of which are rumours. This new platform enables us to provide a filtered view of only the important technology news stories of the day supported with expert opinion on the implications for the every day consumer."