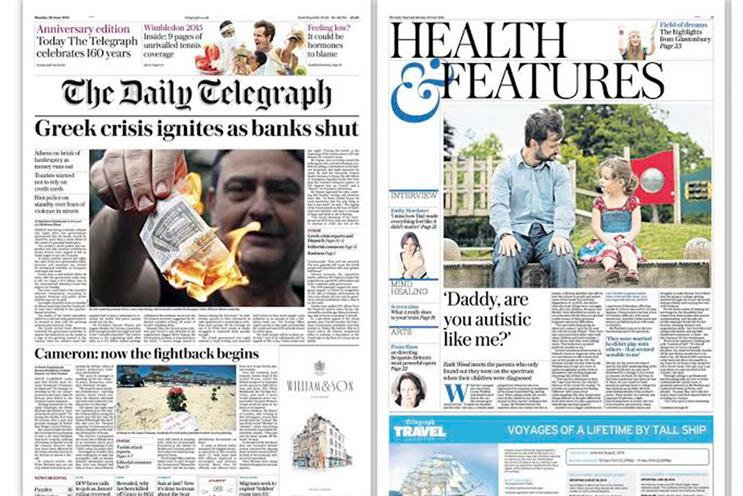 Today's Telegraph also includes a four-page supplement looking back at historic milestones of the newspaper, which has been given a new typeface amid further redesigns of its Sport and Business sections.
The editor of the Daily Telegraph, Chris Evans, said the increase in the size of the text would make the articles far more readable.
Evans said: "[The changes] are designed to make your paper smart, more readable and just a little brighter.
"They are also designed to underline our great heritage as a newspaper."
Evans was also keen to highlight the newspaper's new recruits - Emma Freud, the broadcaster, and Linda Blair, the psychologist.
The redesign comes one month after the Telegraph's publisher, Telegraph Media Group, reported a pre-tax profit of £45.7 million for 2014, down from £57 million the year before.
Revenue was also down over the same period: £318.1 million in 2014 compared to £325.2 million in 2013.