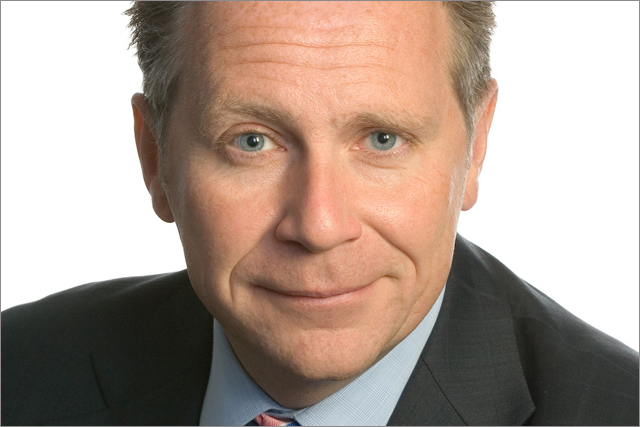 Lord Black, who was awarded a Conservative peerage last May and is a former director of the Press Complaints Commission, said he was "delighted" to lead "a group of some of the best industry minds" to judge this year's awards.
The panel includes Charlie Snow, DLKW Lowe's director of communications strategy, who will be the convenor of judges. Lorna Hawtin, TBWA\Manchester's disruption director, will be deputy convenor.
Snow and Hawtin will oversee the two industry and client judging panels.
The industry judging panel includes: Matthew Dearden, chief executive of Clear Channel; Noelle McElhatton, editor of Marketing magazine; and Karen Fraser, director and head of strategy at Credos and the Advertising Association.
The client judging panel includes: Andy Bolden, European media director at GlaxoSmithKline; Elizabeth Fagan, executive marketing director at Boots UK; and Simon Tilden, global category director of advertising at Diageo.
Black said: "These highly prestigious awards are essential to indicate the effectiveness of advertising investment.
"It is the responsibility of the judges to award campaigns that demonstrate a positive commercial payback on their marketing communications spend, and present a broad understanding of successful business strategies."
The annual IPA Effectiveness awards are open to agencies, clients and media owners from the UK and overseas.
The 2011 awards are sponsored by Thinkbox, and supported by Warc (the official publishers of the effectiveness case histories), Clear Channel, and Campaign magazine.
Entries for the awards will need to be submitted at by Friday 15 April. The shortlist will be announced in September, and the awards ceremony will be held in London in November.
The Client Judging Panel
Lord Black of Brentwood, executive director, Telegraph Media Group, (Chairman of Judges)
Andy Bolden, European media director, GlaxoSmithKline
Elizabeth Fagan, executive marketing director, Boots UK
Duncan MacCallum, former head of Nestlé Brand Strategy, Nestlé
Betty McBride, director of policy and communications, British Heart Foundation
Torsten
Schuppe, marketing director UK and Ireland, Google
Russ Shaw, vice-president and general manager for mobile, Skype
Robert Tansey, group brand marketing director, BSkyB
Simon Tilden, global category director of advertising, Diageo
Catherine Wolfe, head of advertising and marketing communications, E.ON
The Industry Judging Pane
Charlie Snow, director of communications strategy, DLKW Lowe, (convenor of Judges)
Lorna Hawtin, disruption director, TBWA\Manchester, (deputy convenor of judges)
Roger Banks, managing director, Incite
Clare Bruce, chief executive, Nunwood
Ali Bucknall, Ali Bucknall Planning and Research
Janey Bullivant, partner, The Effectiveness Partnership
Matthew Dearden, chief executive, Clear Channel
Karen Fraser, director and head of strategy, Credos and The Advertising Association
John Kearon, founder and chief executive Chief Juicer, BrainJuicer Group
Andrew Melsom, managing director and founder, Agency Insight
Doug McConchie, head of consulting, Bellis-Jones Hill
Noelle McElhatton, editor, Marketing
Roger McKerr, founding partner, Davies+McKerr
Ruth Saunders, managing partner, Galleon Blue
Kate Waters, director, Blue Rubicon
Laurie Young, consultant