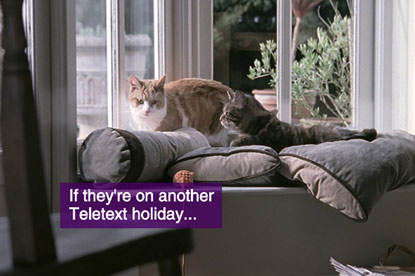 The company has approached integrated agencies and will hold a pitch for the business over the coming months.
In recent years, Teletext Holidays has used CHI & Partners to handle the majority of its advertising. The agency parted company with Teletext Holidays at the end of last year and is not expected to pitch for the business.
News of the review follows the appointment of Mark Bloxham as Teletext Holidays' new head of marketing.
Bloxham joined the company from the independent marketing communications agency TDG Integrated, where he held the role of client development director.
Teletext Holidays underwent a major revamp last year, when it moved its business from analogue to digital and online channels.
The holiday service now has its own Freeview channel, and is also available on teletextholidays.co.uk, villarenters.com and thisistravel.co.uk.
It signed a deal with Tesco in October last year to open up to 20 retail outlets inside Tesco stores over the next two years.
Last year, CHI launched a £4 million campaign to promote the range of holidays that Teletext provides.
The work, which incorporated TV, online and press, featured bored cats left at home while their owners went away on a Teletext holiday.
The campaign used the line: "With more destinations, more people have gone away with Teletext Holidays."
Earlier this month, Teletext Holidays launched a free iPhone application, which users could access to find out the top ten latest deals.