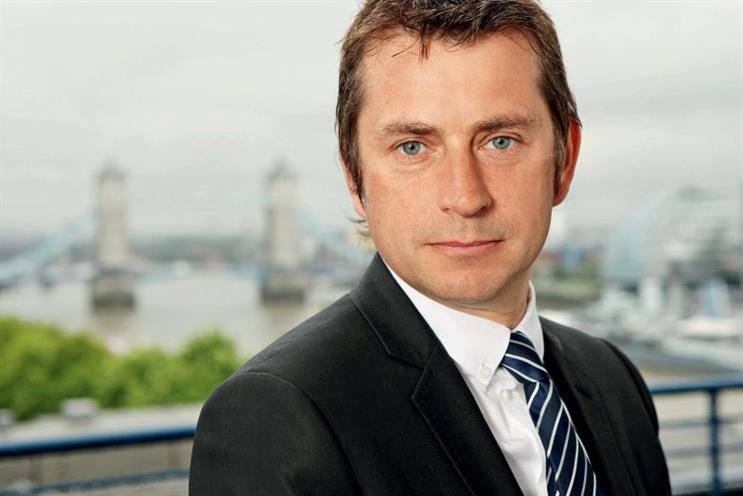 I think TV advertising is still the predominant form of brand marketing. Of course, there will be a thousand reasons why the maths men will disagree, but one thing is true: it still works and that's why everyone else is trying to emulate it.
I'm sorry, but whether you're a print, digital tech or outdoor owner – everyone is now obsessed with TV. The reason, like most well-constructed arguments, is very simple: if you can communicate messages to the entire population quickly, through audio and visual, rather than just audio or visual, then you don't need a brain the size of Stephen Hawking's to work it out.
World's favourite medium
Thinkbox says that TV ads are eight times more effective than digital display and, with the TV market worth £4.9 billion, it's no surprise why others are circling like children round a chocolate fountain.
Having said all this, I am concerned.
The problem is that TV advertising has become a bit like a party balloon. Balloons grow and grow and sometimes surprise us with how resilient they can be, but the problem is that they also either burst without warning or deflate slowly in the corner of the room.
It is not unlike the airline industry of 20 years ago, which was growing considerably yet was resistant to change. Back then, to get the best prices, you needed to visit an agent – maybe Lunn Polly. Then, if you wanted to change from flying on a Monday to Tuesday because the weather in Torremolinos had made a turn for the worse, you couldn't – unless you were prepared to pay a cancellation fee and rebook at a higher price.
here were benefits: lunch was included and sometimes on longer flights – say, the Canaries – the hospitality would carry on into dinner, followed by a Cinzano or two and a couple of Rothmans, making the whole experience somehow feel a lot more palatable.
Beginning to sound familiar? The airline industry changed because new technology brought about a change to the customer experience and regulation opened up the market to new competitors. Not unlike what is going on with TV. Hence, I believe 2015 is the year when the TV industry needs to embrace change.

TV is poised for take-off
Our independent production sector is a massive asset to the UK and sold £1.3 billion globally of tape sales and format rights last year.
his is something we are really good at, along with caravanning and knitting. But if we want to continue to be at the global forefront of content creation, we need to be open-minded and diverse in our thinking and approach, or risk becoming a bit like British Airways did when it ceased to be the world's favourite airline.
The industry is set up for a different era and needs to get to grips with our partly dated regulation but, importantly, we also need to find commercial models that help fund new UK content. To do this, we don't need a new shiny uniform – we need Stelios. Well, not him – as he moved on to cars and other stuff – but companies that innovate with the model, try new things and take risks.
I hope the TV industry uses Media Week's 30th birthday to start looking for new ways of doing business, celebrate diversity and embrace enterprise; not just as a box-ticking exercise but because it's better – as the airline industry has done with real success. EasyJet last year entered the FTSE 100 and also became my favourite airline because it did several things really well.
t is easy to book, delivers great value and gets me to where I want safely and, importantly, on time. (And if I wanted a cheese sandwich and a gin-and-tonic, I could pay for one. Incidentally, I didn't – I waited until I got to the hotel bar.)
Happy birthday, Media Week, and here's to many more.
---
Nick Bampton is the outgoing commercial sales director at Channel 5