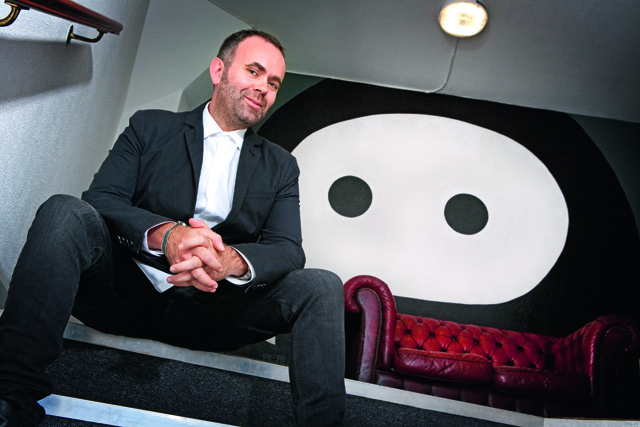 Humans are innately social beings. From the beginning of civilisation, grouping together and sharing stories guaranteed our survival and evolution. Now, our desire to share stories and "social evolution" are born more out of interest. We have evolved into a species that forms social groups to learn, laugh and be inspired. Our storytelling abilities have been transformed beyond recognition and imagination – most notably and recently through video.
Video has changed everything, and at the heart of it is YouTube. While Facebook seems to divide society, much like Marmite, YouTube has firmly entrenched itself into the very fabric of our lives. What's not to love? Who can resist the allure of piano-playing cats, annoying oranges and twerking? More than six billion hours of video are watched each month – and an unfathomable 100 hours of content added every minute.
Much of the content on YouTube has been created on a shoestring, by nonprofessionals, and bloody good it is too. But equally important is the content created by (or for) brands. Video is a truly democratic medium, typically judged by the quality of the creative and its ability to strike a chord with the end-user.
Therein lies the opportunity for all brands, or budding movie-makers, or those looking to generate subscribers. Just make great and relevant content for your community. Simple, right?

COMMUNITY-LED PLATFORMS
Users now gather in their own communities, of varying sizes and common interests, all huddled around content they have discovered, probably through word-of-mouth recommendation or exposure to the activity and consumption habits of their
online connections.
Back in the day, I was fortunate (and am still proud) to have been a co-founder of Kontraband.com, an early entertainment site that brought together a community united by the love of funny, shocking or silly memes. This was 1999, the year of The Phantom Menace, MSN Messenger v1.0 and Blair Witch Project – six years before the birth of YouTube.
'Consumers will only associate themselves with your brand if they respect your values and vision'
We built Kontraband as a resource for all the funniest videos, pictures, games and stories that, hitherto, were shared by e-mail, but were being blocked by the emergence of company firewalls.
So, no need to attach a video now, just e-mail the URL of your favourite video to your friends (remember this was 1999, although, in many ways, the revolution had begun). Within three years of launch, Kontraband had built up an audience of ten million monthly unique users and was one of the biggest entertainment sites in the UK.
Recognising the power of influencer-led communities was pivotal to our company's history. In 2003, we created the seeding agency 7th Chamber, specialising in the amplification of branded content.

FAST FORWARD
Things seemed very simple in the early years – it was all about volume, and the first tracking tools simply reported views and comments. Groundbreaking and exciting to us, perhaps, back then, but this was hardly big data.
'
The landscape is now very different, and rightly so. Views are no longer enough to determine how people regard your content (and brand). They can be a yardstick when popular content is measured in the millions (or, in the case of the Korean pop sensation Psy, billions), but, for the most part, they can be misread and even misleading.
Consider this: your prized new brand video has been seen 250,000 times on YouTube, yet very few people have commented on, "liked" or shared it. Why? Consumers will only associate themselves with your brand if they respect your values and vision, and how you present yourself. Brand honesty plays a big part here also, as beautifully explained by Sue Unerman and Jonathan Salem Baskin in their insightful book Tell The Truth. Consumers are now marketers in their own right. If they're going to do the talking on behalf of your brand, inspire them to do so.
Comments, ratings, "likes" – it's all feedback – and surely that's what social video is all about: measuring an audience's reaction; garnering a consumer's feedback; and analysing genuine engagement with a brand. Social video can immediately show you're hitting the right spot and creating the right relationship with your target audience. After all, TV, displays and posters don't talk back! A branded video can give you all the sentiment and customer feedback you could ever ask for – a living, breathing workshop of opinions.
So, all in all, views are less important. They're a campaign currency, the impressions of yesterday. Today, brands need to think about what success means to them and build long-term strategies around reaching those goals through data and accountability. Measure what counts, have conversations, listen to the influencers, interact and learn their needs. Take all of those things into account and make changes. Study engagement, look at the feedback and analyse the learnings. Then start all over again: continually learning, continually building.

THE FUTURE
These are exciting times, with more mobile devices in the world than people and a new generation growing up on Snapchat, Vine and Instagram. Consumers snacking on video content represent a whole new opportunity for brands – one that will transform the space we're in.
The need for telling stories continues. Who will help you tell yours?


---
Pete Longhurst is the managing director of 7th Chamber