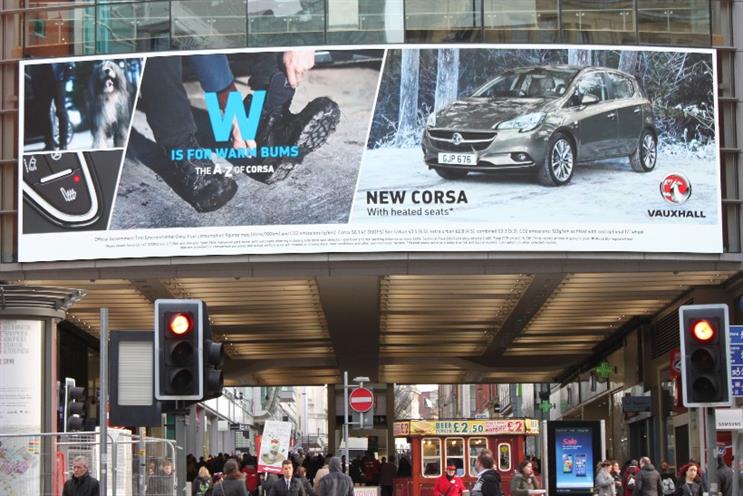 The digital outdoor campaign, which is live across 500 billboards, uses live weather data to trigger an ad promoting the new model's heated features.
When the temperature falls below five degrees the "liveposters", part of its A-Z of Corsa campaign, change dynamically to showcase the Corsa's heated windscreen, seats and steering wheel.
"This is the first time General Motors has implemented a dynamic DOOH campaign," said Chris Hawken, Vauxhall marketing director.
"Real-time temperature data enables us to bring some of the new Corsa's best features to life in a way that will help consumers better identify with the creative."
The ads is being displayed in London, Manchester, Birmingham and Glasgow at shopping centres, cinemas, roadside locations and the London Underground.
Brand: Vauxhall Corsa
Agencies: Posterscope and Carat