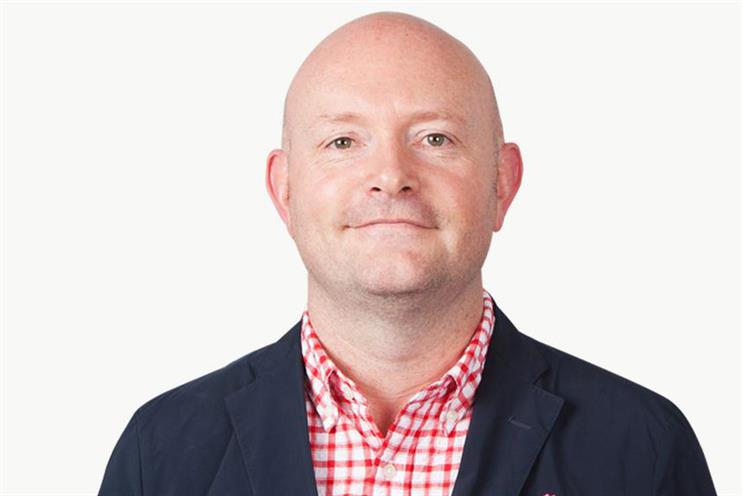 A week into my new post as Possible's global chief technology officer, a peer asked me what success would look like.
The answer is a conviction I've carried with me from my university days, when I did a multidisciplinary degree in electronic media and design, through my career at companies like CompuServe, Yahoo and Razorfish.
Success depends on the degree to which we close the gap between creatives and technologists. In the agency of the future, ideas are supported by empirical data, and new technologies leverage the power of intuition.
Really, this is an extension of the 'art and science' conversation advertisers have been having since the 50s. As with marketing analysts of the past, some programmers seize up with eye rolls at the mention of intuition. Meanwhile, the idea that data would infiltrate the creative process triggers art directors' fight or flight response (emphasis on fight).
We can't accept this if advertising is to survive. That said, it's easy to understand the discord. Just look at their differing approaches.
In a vaunted storytelling craft like TV, the process is loose, emotional, mercurial and subjective. At completion, the team stands back to regard the work: "We told a story that moved people to feel something powerful about this brand: It's a success."
On the other end, technologists typically work with systems analysts, devising checklists of functional and non-functional requirements: What will this product do and how will it do those things? As architects deliver against the requirements, the process is measured, cerebral, validated and cross-validated. The team stands back: "We built a product that does these things in this way, as per this checklist: It's a success."
Through my career, I've seen creative and technical peers disregard and dismiss each other – on good days. For one, technologists have not typically been bearers of good news. The expectation is that, when they enter a room, they'll see an idea and announce: "Can't be done."
The solution lies in bringing these thinkers together early, during ideation. Typically, creatives throw a fully baked idea over the transom: "Here. Code this." Sometimes, then, the idea can't be made. It's too late and based on technology that exists only in the imagination.
But when technologists weigh in early, not only do ideas get made as envisioned, creatives relax into the data. Because here's the truth: Data does not diminish creativity. Technologists can unearth real-time behavioral insights to predict outcomes that creatives (probably to their surprise) care about deeply.
Consider the kind of data technologists can share with regard to subscription gaming. If players behave in specific ways, we know they'll abandon a game in, say, two weeks. If they behave in other ways, they'll continue their subscriptions. So if we build events to keep people in the right kind of game play longer, we'll increase revenue.
Together, the team, including creatives, data scientists, strategists, and technologists, determines: Should this become a priority? Is it right for the brand? Does it align with client objectives? What story will we tell?
In this scenario, the idea surfaced because these once siloed innovators are working in concert. And that idea is built on a foundation of data. It's a method I've come to think of as empirical ideation.
For their part, technologists would do well to embrace what social scientists and others (like, famously, Malcolm Gladwell) call "thin slicing": People who base decisions on pared-down information are often as accurate as if they used more information.
Good technologists immediately know the right content management system or commerce system, where to host a site or whether to use .net or Java. But as scientists, they're trained to validate every theory; rigorously so. Typically, however, they arrive at the same conclusion: Their instinct was correct all along.
Creative directors don't expect to 'validate' a typeface. There's no way to 'prove' a photographer's style. These decisions come from the gut and from the expertise a professional culls over the course of a career.
I'm not suggesting that programmers become creatives. Just that game-changing ideas often come when systems thinkers stay uncomfortable long enough to follow an untested hunch to its logical, or illogical, conclusion.
Thinking back to university, I recall that our default was an open embrace of unknowns. Blame it on our youth. But if something didn't exist, my classmates and I didn't assume it couldn't be done. We assumed that no one had gotten around to inventing it. So we applied technology and data to our ideas. Sometimes, we failed. Often, we got something great.
I now can't blame it solely on our youth, since I've validated this manner of blended thinking across my career. I believe it's a template for the agency of the future: When agencies incubate free creative expression while simultaneously folding empirical data into the ideation process, breakthroughs happen. As an industry, it's the way we'll continue making innovations that matter.
John Cunningham is the global chief technology officer at Possible.