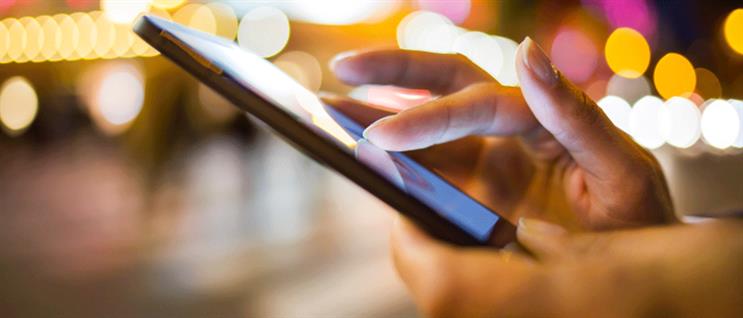 Ask most digital marketers about their biggest worry and viewability – or the lack thereof – will be near the top of the list.
A Meetrics study last week showed a big drop in online ad viewability in the UK, with a surge in automated and programmatic adbuying cited as the cause. There are other issues such as online fraud, ad-blocking and clutter to contend with.
No wonder Jim Freeman, group sales and trading director at Telegraph Media Group, said in a presentation to media agencies: "Confidence in digital as an effective advertising platform is at an all-time low."
Freeman says advertisers are suffering because many publishers charge for ads that appear on a user's screen for just one second – the viewability standard set by the Internet Advertising Bureau.
So the publisher of the Daily Telegraph has taken a bold step by promising that advertisers will only have to pay for digital display ads if they are 100% viewable for ten seconds – albeit at a premium.
TMG has updated its technology so a display ad can stay in a fixed position for ten seconds while the user scrolls up or down an article.
The publisher says 100% of the pixels on the ad will be viewable on screen (the IAB and US Media Rating Council standard is for a minimum of 50% of pixels) and no other ad should appear at the same time, giving the brand 100% share of voice.
Advertisers are likely to be expected to pay about 1.4 times the standard cost per mille rate. There is also an option for a second ad to appear in the same spot afterwards. This is the first big move by Robert Ffitch, TMG's director of ad revenue and the driving force behind the ten-second viewability plan.
The former Manning Gottlieb OMD chief executive will hope the idea appeals to his former colleagues in the media agency world.
Victoria Buchanan, joint executive creative director at Tribal Worldwide London, describes the proposed standard as "a nice idea for brands" but says the Telegraph would have to "wait and see" whether it would turn off users.
Nick Reid, managing director at TubeMogul, says publishers, agencies and advertisers should treat guidelines from the IAB or the MRC as a minimum requirement rather than a threshold, and create their own expectations on ad viewability.
Whether or not the Telegraph's offer moves the needle in the viewability debate, one thing is for sure: the continued rise of programmatic trading will only heighten the importance of getting it right.
---

Alex Smith
Head of digital planning, Maxus UK
"Rather than imposing greater viewability timelengths as the norm, I think we should focus on how long is actually required for a user to take out a clear, concise and relevant message in an uncluttered and unobtrusive environment."
---

Nick Reid
Managing director, TubeMogul
"What's important is that viewability is seen as an expectation rather than an ambition. Viewability should be perceived as a good thing for advertisers and publishers. It's about improving the inventory ecosystem, which benefits us all."
---

Victoria Buchanan
Joint executive creative director, Tribal Worldwide London
"We are used to being forced to watch content before we get the content we want. I hate forcing anyone to watch anything interrupting their journey. I don't think ten seconds should be standard. The users are in charge – you will know if they don't like it."
---

Mark Cooper
Head of operations, RadiumOne UK
"It will suit certain sites more than others. It will penalise most lifestyle sites, where navigation and page-dwell are not as immersive. Based on the current standard, about 60% of ads are deemed viewable, with the average view time being 34.3 seconds."