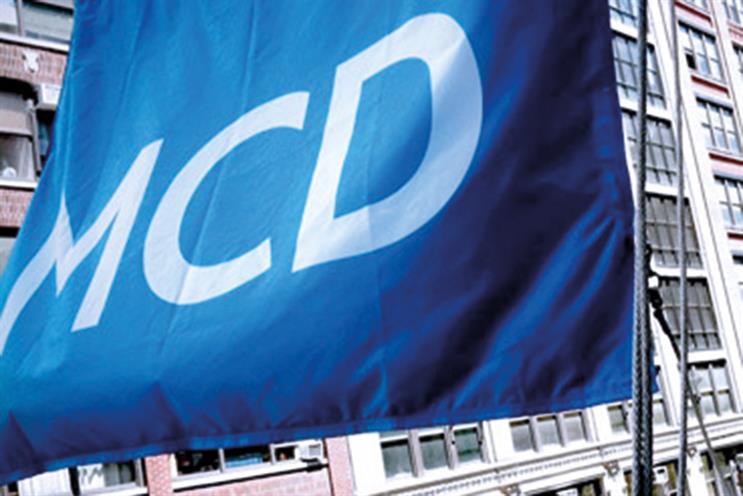 1. Lida buys New York agency
The M&C Saatchi-owned Lida has bought a majority stake in the New York digital customer experience agency MCD Partners. The deal values the business at about £10 million.
2. MEC nets Monsanto media
Monsanto, the controversial conglomerate that owns the weed-killer brand Roundup, has appointed MEC to handle its pan-European media business.
3. Mercedes strikes F1 ad deal
Mercedes-Benz will be the only brand to advertise immediately before Channel 4's coverage of Formula One, following a deal brokered by Fuel@VivaKi.
4. Jurys Inn calls creative review
Jurys Inn, the budget hotels chain, is looking for a creative agency in a review handled through Agency Insight.
5. C4 triumphs at BPG Awards
Channel 4 won five gongs at the Broadcasting Press Guild Awards, including two for the comedy Catastrophe. The BBC picked up nine awards.
6. JWT executive arrested
The managing director of J Walter Thompson's Korean office has been arrested and is being investigated for corruption. Additionally, the shop's finance director has been suspended.
7. Discovery launches sales arm
Discovery has launched an international ad sales arm and hired Viviane Paxinos from A&E Networks to head ad sales in London.
8. Archant unveils global mag
The publisher Archant has launched a quarterly global luxury property magazine.
9. Driven scoops Go Outdoors
Go Outdoors, the clothing and equipment retailer, has appointed Driven to handle its strategic and creative business.
10. Campaign iPad app update
We are taking our iPad edition off the road and into the garage for some tinkering. Please let us know if there is anything you think we need to tighten up while under the bonnet on campaign@haymarket.com. Thanks for your support so far.