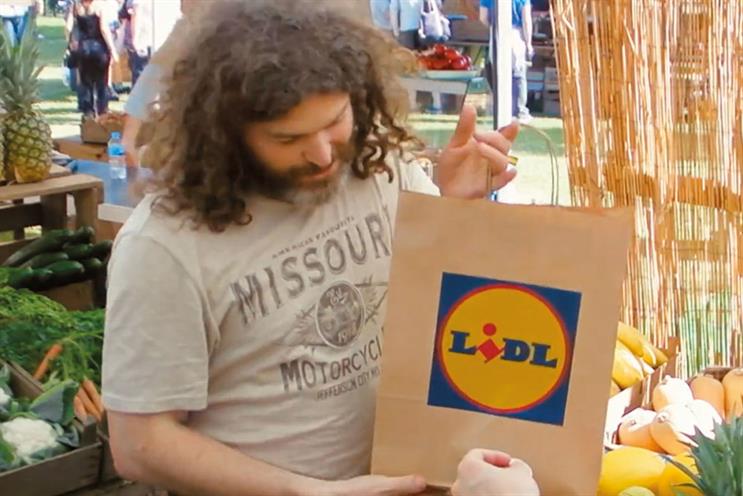 Lidl adspend outstrips Tesco

Lidl spent twice the amount on TV advertising (£26.4 million) as Tesco did (£12.8 million) in the first half of 2015, according to Nielsen figures.
Gumtree signs for BT football

Gumtree, the classifieds website, will sponsor all of BT Sport's coverage of the coming Premier League football season in a deal struck by the7stars.
W&K lands Nurofen global task

RB has appointed Wieden & Kennedy London to handle the global advertising business for its Nurofen brand after a review.
Revenues up at Sky and ITV

ITV and Sky have both reported strong ad revenue growth. ITV's TV ad revenue rose 5 per cent in the first half of 2015 to £838 million, while Sky's retained ad revenue increased 5 per cent in the 12 months to 30 June 2015.
Cheil to handle Etihad account

Etihad Airways has appointed Cheil to its global digital and social business after a pitch. Cheil's The Barbarian Group will lead the account.
Nester joins Weber Shandwick

The We Are Social UK creative director James Nester is joining Weber Shandwick as its executive creative director.
Carpetright retains Different

Carpetright has retained Different as its creative agency in the UK after a competitive pitch.
Bauer hires Hobbs and Suchak

Bauer Media UK has hired Matthew Hobbs from Argos as its chief technology officer and Akhil Suchak from Viacom International Media Networks UK as its head of social.
Audible sponsors Crackanory

Audible, Amazon's audiobook arm, is sponsoring the third series of Dave's adult storytelling series Crackanory. Fold7 created the idents and the deal was negotiated by Initiative.
Roos moves to Wunderman

Wunderman has strengthened its creative and strategy teams with four hires, including Expedia's Lezaan Roos as a strategy director.