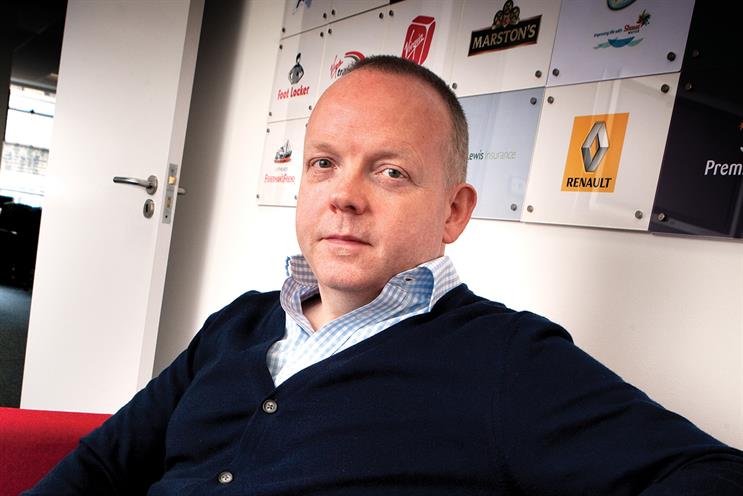 1. Telegraph swoops for Ffitch
Telegraph Media Group has appointed Robert Ffitch, the chief executive of Manning Gottlieb OMD, in the role of director, advertising revenue. MG OMD has promoted Tim Pearson, the managing director, to chief executive.

2. CAP could change ad rules
The Committee of Advertising Practice is considering changes to rules governing how food and soft-drinks are advertised to children.

3. Regulator clears Weetabix ad
A TV ad for Weetabix's On The Go breakfast drink has been cleared by the Advertising Standards Authority despite a complaint about its apparent health claims.

4. Stringer departs News UK
Nick Stringer, the chief creative officer of News UK, is leaving the publisher after three years. He was previously a partner at Bartle Bogle Hegarty.

5. TMW lands Vodafone account
Vodafone has appointed TMW Unlimited to handle its £5 million CRM account and help with the mobile phone network's move into the pay-TV market.

6. YouTube unveils shopping ads
YouTube has launched shopping ads that enable viewers to click to buy products and is helping brands promote mobile apps.

7. Ofcom seeks C4 chairman
Ofcom will advertise for a new chairman for Channel 4 after ministers vetoed the reappointment of Lord Burns.

8. AOL and Publicis plot web TV
Verizon's AOL and Publicis Groupe have unveiled plans for a free, mobile-first internet TV service in an attempt to attract younger audiences.

9. Women's Health names editor
Women's Health, the lifestyle magazine owned by Hearst, has promoted Katie Mulloy to the position of editor. She replaces Farrah Storr, who is now the editor of Cosmopolitan.

10. Noble steps up at TMW
TMW Unlimited has promoted Graeme Noble, its executive creative director, to chief creative officer.