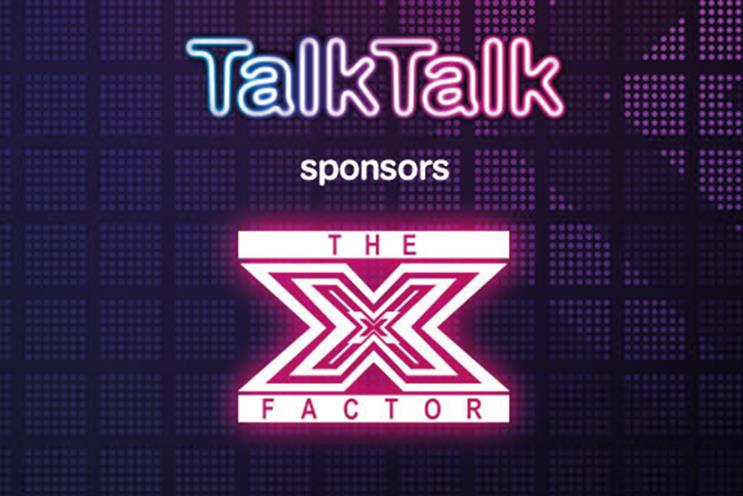 1. TalkTalk returns to The X Factor
TalkTalk will resume its sponsorship of The X Factor – which it halted after October's data hack – this weekend.
2. WPP strikes deal with Essence
WPP has agreed to buy a majority stake in Essence, the independent digital media buying agency with clients including eBay and Google.
3. Regulator outlaws BMW ad
A BMW TV ad promoting the 3 Series has been banned for showing off features of the car that could encourage dangerous driving. The Advertising Standards Authority said the spot "implicitly challenged the viewer to speed around corners".
4. UM agency wins J&J business
Johnson & Johnson has hired UM's J3 as its global media agency after a competitive pitch.
5. ESI Media hires Bale and Barlow
ESI Media has appointed Zoe Bale, formerly a senior business partner at Dentsu Aegis Network's Amplifi, and Kate Barlow, ZenithOptimedia's content director, as its heads of creative development and commercial content respectively.
6. Toby Horry takes Tesco post
Tesco has recruited Toby Horry, an executive partner at Dare, as its digital marketing director.
7. Muted response to X Factor live
The X Factor's first live show only managed to draw an average of 5.6 million viewers across ITV, ITV HD and ITV +1 on Saturday night – the lowest audience since its first-ever episode.
8. Pearson steps up at MEC
MEC has promoted Marc Pearson, a managing partner, to managing director of its Performance division.
9. More cars with digital radios
Nearly three-quarters of new cars now come with digital radio as standard, the culture minister, Ed Vaizey, revealed at the Radio's Digital Countdown conference.
10. Havas Work Club lands NBTY
NBTY, which owns the Nature's Bounty and Solgar brands, has appointed Havas Work Club to handle its strategy, digital and communications business.