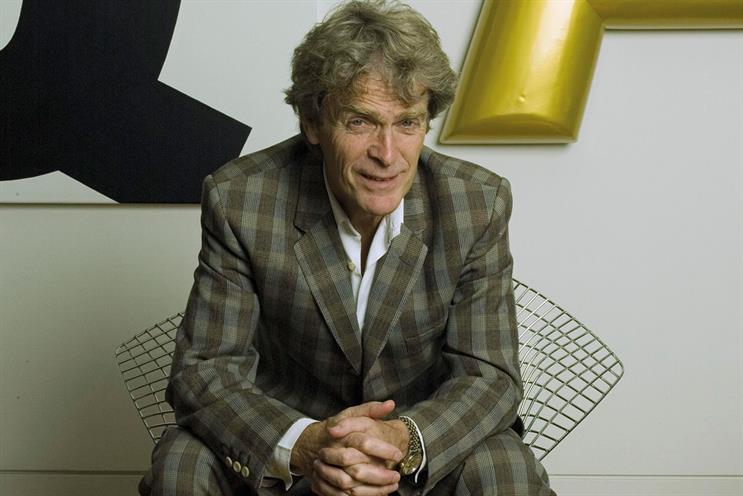 1. The Garage invests in Settled
The Garage Soho, the incubator business founded by Sir John Hegarty (pictured), has invested in the property platform Settled.
2. Unilever retains media shops
Unilever has retained Mindshare and PHD following its global media review.
3. ITV ventures into programmatic
ITV has announced its first move into programmatic advertising through a partnership with RadiumOne. The deal will allow advertisers to air commercials on ITV and target the same audience demographic on the web at the same time.
4. Matomy appoints Howell
Matomy Media Group has appointed Rupert Howell, the former managing director of brand and commercial at ITV, as its non-executive chairman.
5. We Are Pi lands Desperados
Heineken has picked We Are Pi as its lead ad agency for the Desperados brand.
6. Perkins opens consultancy
John Perkins, the former managing director at Rapp, has partnered with Michel Dubery and Patrick Norrie to launch Wethepeople, a consultancy that aims to use neuroscience to increase the impact of ads.
7. Lowe Open wins VisitEngland
VisitEngland has picked Lowe Open UK to develop a strategy to promote the north and the south-west overseas. The pitch was run by the Crown Commercial Service.
8. Mail posts decline in revenues
The Daily Mail, The Mail on Sunday and MailOnline have reported combined revenues of £242 million in the year to September, a decline of 4 per cent on the previous 12 months (see Media, page 20).
9. Arthur captures RHS ad brief
The Royal Horticultural Society has appointed Arthur London to handle advertising for its flower shows after a competitive pitch.
10. Immediate buys TV channel
Immediate Media is to buy Jewellery Maker, a TV shopping channel. It is the first time the magazine publisher has moved into broadcasting.