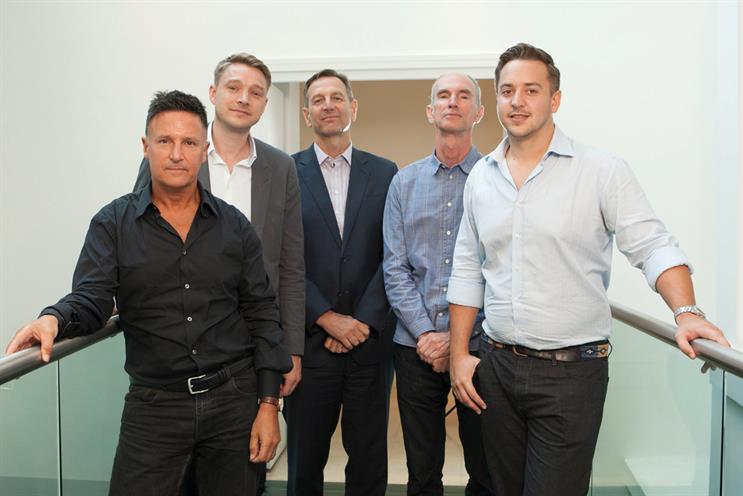 DLKW founders back start-up
The DLKW Lowe founders Mark Lund and Greg Delaney have backed Trigger Buzz, a new company providing real-time creative content for brands.
Tesco drops trademark claim
Tesco has given up on attempts to register the dashes under the retailer's logo as a trademark after failing to overturn the Intellectual Property Office's decision to reject its application.
Naked hires Vantoch-Wood
Naked Communications has appointed Cyrus Vantoch-Wood, a creative director at Cheil London, to develop and lead its UK creative team.
MediaCom dominates shortlist
MediaCom has been shortlisted two-and-a-half times more than the next most-nominated agencies for Campaign's Media Awards.
Isobel lands Danepak account
Danepak, the Danish bacon brand, has appointed Isobel to handle its advertising business ahead of a planned relaunch. The agency beat the incumbent, Bray Leino.
Ars Technica plots UK launch
Ars Technica, the US technology news site owned by Condé Nast, will launch in the UK in spring 2015. The UK version of Ars Technica will include news and reviews, as well as analysis of technology trends.
Critical Mass names ECD
Critical Mass has appointed Huge's group creative director, Sacha Reeb, as its executive creative director, replacing Alistair Campbell.
Mindshare recruits Bruce
Mindshare has hired Somo's Neil Bruce as its head of mobile, replacing James Chandler, who recently became the network's global mobile director.
Karmarama nets funding brief
Funding Circle, the peer-to-peer lending company, has picked Karmarama to handle its creative account after a pitch.
Carluccio's appoints Delete
Carluccio's, the Italian restaurant chain, has appointed Delete as its digital agency.