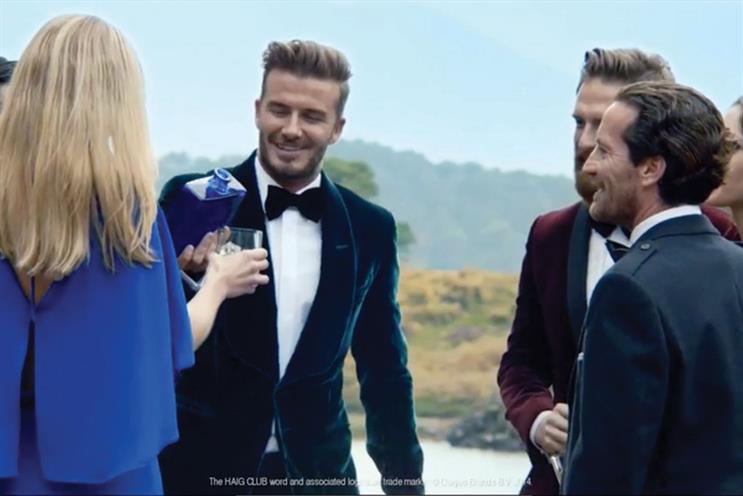 Haig Club ad escapes censure
Adam & Eve/DDB's Haig Club spot featuring David Beckham has escaped censure from the Advertising Standards Authority, despite claims that it was irresponsible.
Time Inc UK in ad restructure
Time Inc UK, the publisher that owns InStyle, Country Life, Wallpaper* and Marie Claire, has restructured its advertising team to focus more on the customer. The changes resulted in two departures.
Microsoft posts Q4 profit fall
Microsoft has reported a 10.6per cent year-on-year decline in profits for the last three months of 2014, with net income down to $5.86 billion (£3.88 billion). Sales were up 8 per cent.
Twitter rolls out targeting offer
Twitter has launched a postcode-specific geo-targeting service in time for the general election.
Watson leaves Karma Comms
Charles Watson, the group chairman at Karma Communications Group, has left to join the US-based strategy business Teneo as its chairman.
New deadline for OOH awards
The deadline for Clear Channel's Outdoor Planning Awards has been extended to 6 February. The event is held in association with Brand Republic Group, which includes Campaign.
Jam hires OgilvyOne's Shepherd
Jam has appointed OgilvyOne's associate director of mobile, James Shepherd, as its head of mobile. He replaces Dan Beasley.
Green puts BHS up for sale
BHS has been put up for sale by the retail tycoon Sir Philip Green, the chairman of Arcadia.
Albion lands Glorious! brief
Albion has won a contested advertising pitch for Glorious!, which makes soups, sauces and dips that are sold exclusively in Tesco.
10 Service for TV-am's Vickers
A service of Thanksgiving for Tony Vickers, the former sales director at TV-am, who died at the end of last year, will be held at St Marylebone Parish Church at 12pm on 23 February.