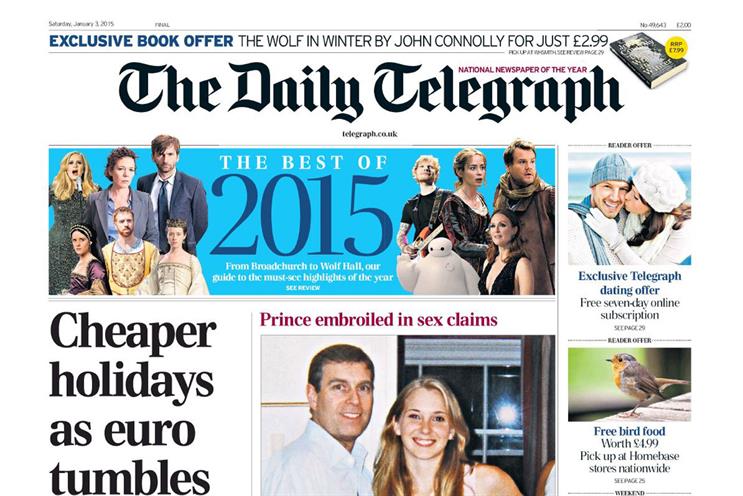 Telegraph refutes allegations
The Telegraph has claimed that Peter Oborne's allegations about its commercial relationship with HSBC are "full of inaccuracy and innuendo". The former chief political commentator described the title's coverage on the bank as a "fraud on its readers".
The Corner makes double hire
The Corner has hired Harri Owen to lead the agency's digital operations as its head of engagement. Nicky Barnes has joined as the head of production.
Havas forms content tie-up
Havas Media Group has formally partnered with the content marketing platform NewsCred.
Inter appoints Somethin' Else
The football club Inter Milan has appointed Somethin' Else to overhaul its approach to content and help connect with fans around the world.
Medical tourism ad banned
An ad promoting medical tourism in Malaysia has been banned for trivialising cosmetic surgery.
Apple and Lego top brand lists
Apple has retained its position as the world's most valuable brand. Lego, meanwhile, has replaced Ferrari as the world's most powerful brand.
Krispy Kreme in 'KKK' gaffe
Krispy Kreme has apologised for promoting "KKK Wednesdays" after Facebook followers pointed out that "KKK" is an abbreviation for the Ku Klux Klan.
Allan named Tesco chairman
Tesco has appointed John Allan, the deputy chair of Dixons Carphone and chair of Barratt Developments and Worldpay, as its new chairman. He replaces Richard Broadbent.
Topshop plots digital activity
Topshop has teamed up with Twitter and Ocean Outdoor to offer people the chance to shop for products related to trends from London Fashion Week.
Actress waives campaign fee
The Made In Chelsea actress Alexandra "Binky" Felstead has pledged to waive her fee for fronting an Instagram campaign for a children's charity after a public backlash.