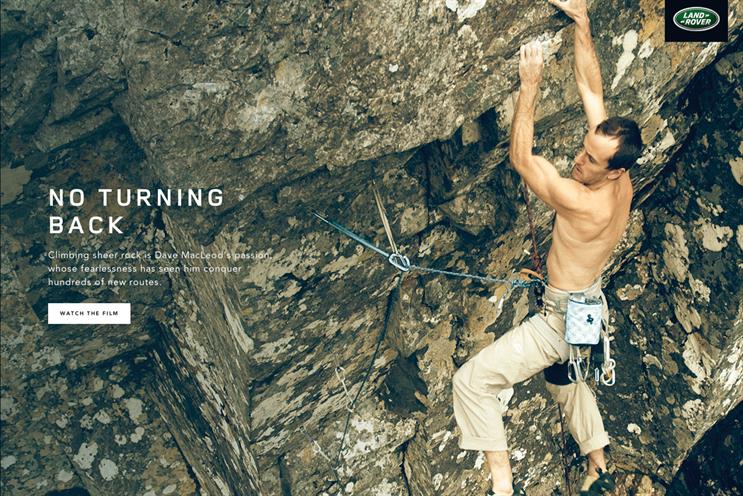 Spark44 nets global Land Rover
Land Rover is moving its entire global creative and digital business to Spark44 and out of WPP shops including Y&R, OgilvyOne, Wunderman and Cogent Elliott.
Wilmont to depart Cheil UK
Logan Wilmont, the executive creative director at Cheil UK, will step down at the end of April.
Group M retains £80m Lloyds
Group M has retained the £80 million Lloyds Banking Group media business, beating Dentsu Aegis Network in the final stage.
Sunny Delight seeks agency
Sunny Delight, the juice drink, is looking for an agency ahead of a planned relaunch in 2017.
Havas Worldwide lands Arla
Arla Foods has appointed Havas Worldwide London to create campaigns in developing markets after a pitch.
Haymarket posts £11.1m profit
Haymarket Media Group has reported pre-tax profits of £11.1 million in the year to 30 June 2014, up from a loss of £7.6 million in the preceding 18 months.
Joint and TH_NK capture Vue
Vue, the cinema chain, has appointed Joint to revamp its brand strategy and customer experience. It has also hired TH_NK to develop user experience across all platforms.
Heineken's Nasard steps down
Heineken's global chief marketing officer, Alexis Nasard, is to leave the company as part of changes that will also see Jan Derck van Karnebeek, the president of Central and Eastern Europe and global chief sales officer, become the chief commercial officer.
Virgin selects AllTogetherNow
AllTogetherNow, The & Partnership's new content agency, has won its first brief. It will create digital content for Virgin Money.
Happy Easter from Campaign
Campaign will be taking an Easter break next week. There will be no print issue, but visit Campaignlive.co.uk for all the daily news.