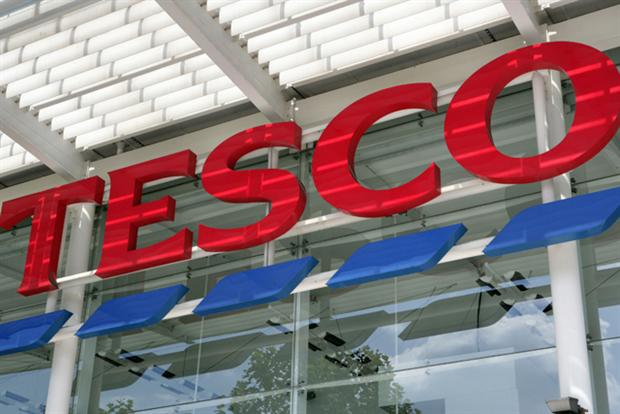 January 2015
Tesco parts ways with Wieden & Kennedy and moves its £110m account into BBH London.
November 2014
Tesco unveiled its 2014 Christmas campaign under the slogan "every little helps make Christmas" and featuring customers preparing for the festive period.
The campaign helped contribute to a better-than-expected Christmas trading period.
November 2013
Tesco went all nostalgic with a return to large scale Christmas advertising, with a campaign charting the history of a family over six decades and using the line, "there's nothing better than Christmas".
March 2013
Tesco employed talking pineapples and brussels sprouts in ads promoting its Price Promise scheme, which offered to reimburse customer if rivals products were cheaper. The Price Promise is still active today. Advertising featuring talking fruit and veg appeared on TV.
November 2012
Wieden & Kennedy's first Christmas ad for Tesco aimed to treat Christmas "as a feeling, not a season" and marked a shift in strategy from the previous year's festive spot, which focused on price drops. The more emotional ad approach included a TV spot featuring a Furby singing Lionel Richie track 'Hello'.
October 2012
Tesco launched its first TV ad since appointing Wieden & Kennedy, with a spot using the 'Thunderbirds' theme tune to drive the message of £5 savings for customers who spent over £40, with the 'Every Little Helps' strapline at its core.
July 2012
Tesco announced that it was reviewing its £110m ad account held by The Red Brick Road in April 2012, in a pitch process being handled by intermediary Oystercatchers.
The same month, Tesco chief executive Philip Clarke outlined changes he wanted to see to the supermarket's marketing, admitting that it was "running up a down escalator" and saying that its "every little helps" philosophy has lost focus.
It appointed Wieden & Kennedy to its £110m ad account n July, with the agency beating off competition from TBWA\Manchester and VCCP in a pitch overseen by then group marketing and digital officer Matt Atkinson.
Incumbent agency Red Brick Road was involved in the pitch, but pulled out of attempts to retain the business.
November 2011
Tesco slashed the price of 1,000s products as part of a 'Big Christmas Price Drop', with a festive marketing blitz fronted by TV advertising.
May 2009
Tesco brought the 'Tesco family' back to life in a move that coincided with an overhaul of its Clubcard loyalty scheme. The TV ads were fronted by 'Cold Feet' star Fay Ripley and 'The Full Monty's Mark Addy and marked the first family since 'Dotty' and her kin.
August 2006
Tesco recruited celebrities including Ronnie Corbett and Frankie Dettori to flag up its environmental credentials in a campaign telling its Clubcard holders that they could earn points by not using new carrier bags.
December 2005
Tesco and Lowe London parted ways after 20 years, after it decided to appoint the £45m ad account to a start-up agency fronted by Sir Frank Lowe. A further blow to Lowe was the fact that the creative team behind the famous 'Every little helps' line followed Sir Frank to his new venture. The agency was later known as The Red Brick Road.
The agency's approach to Tesco's ads would become a lot more product focused.
Lowe London's last ad before the account was wrested from its 20-year hold went live in November 2005 and was a a Christmas ad campaign.
2004
Dotty no longer graced Tesco's stores when the retailer decided to ditch the character, whom it felt no longer encompassed the full range of products and services it had to offer.
1995
Prunella Scales made her debut as 'Dotty' a demanding shopper always putting Tesco stores to the test and encapsulating 'Every little helps'. Jane Horrocks played the daughter in the long-running campaign.
1993
Tesco adopted the now almost-legendary 'Every little helps' slogan, which informed all its advertising and a shift in marking focus from produce to customers.
1990
The late actor and comedian Dudley Moore started chasing chickens around farmyards as a Tesco buyer on a 'quest for quality' in a series that would continue for 14 outings, before he was replaced by Prunella Scales' Dotty.