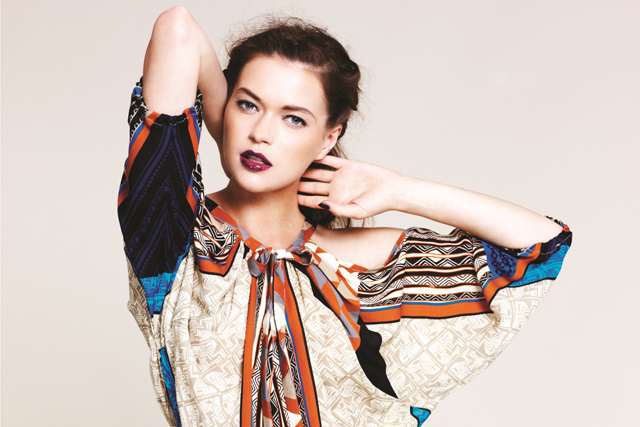 In addition to non-Tesco labels, which sit alongside its own brands F&F and Cherokee, the retailer hopes to boost its credentials with more names signing up for spring/summer 2012.
It is also creating a 'Sports and Outdoor' category in an attempt to build on an expected increase in consumer interest in sports and outdoor activity in the run-up to the London 2012 Olympics.
The category will include brands such as Kelly Holmes, Shock Absorber, Regatta, Speedo, Head and Mitre.
As part of Tesco's drive to capitalise on London 2012, it is expanding its relationship with former Olympic athlete Dame Kelly Holmes.
As a non-sponsor, it is not allowed to make specific reference to the Games. However, it plans to feature Holmes - who is also an ambassador for Olympic sponsor BT - in broader marketing activity. This will extend beyond store appearances and range branding, as part of its healthy-living push during the Olympic year.
Tesco will also extend its swimwear offering, with the introduction of five further brands, including Zoggs and Oyster Bay.
The fashion focus also crosses into lingerie, with the addition of nine brands to the site. These include Aristoc, Playtex, Gossard and Wonderbra.
At the same time, Tesco is substantially increasing the breadth of brands available across its entire online womenswear offering. New brands available include Ice Blossom and Divine Grace, a premium range designed for younger consumers.
The range is intended to give the supermarket a more fashion-forward feel online, with the introduction of more trend-led and 'statement' pieces. In its accessories and shoes section, meanwhile, Tesco will begin selling the Moda in Pelle footwear brand.
According to a spokeswoman for the retailer, the labels have been selected with the aim of giving consumers 'more choice, with different styles and price points, which means there is something to suit all tastes and budgets'.
The brand has also continued to invest in its own F&F brand and will be promoting the F&F Limited Edition range, available exclusively online.