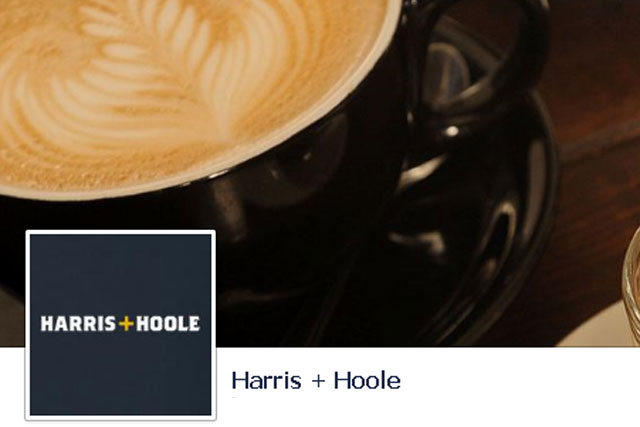 As Harris + Hoole expands, VCCP Share will be tasked with using social media to connect the marketing activity at the individual stores with the brand's experiential campaigns.
Harris + Hoole was founded by siblings Nick, Andrew and Laura Tolley, the founders of the Taylor St Baristas chain of coffee shops, and Tesco has a non-controlling minority stake in the venture.
VCCP is thought to have picked up the Harris + Hoole social media account after a competitive pitch against two undisclosed agencies.
Dominic Stinton, managing director of VCCP Share, said: "Harris + Hoole is on a real mission to create a totally different coffee shop experience on the high street.
"We're creating a completely bespoke strategy that plays to their significant strengths, particularly at a local level."
Harris + Hoole is named after two coffee lovers ("Harris the player, and Mr Hoole of our College") mentioned in Samuel Pepys' diary in 1664, and plans to open around 12 shops across the UK.
Follow @MaisieMcCabe