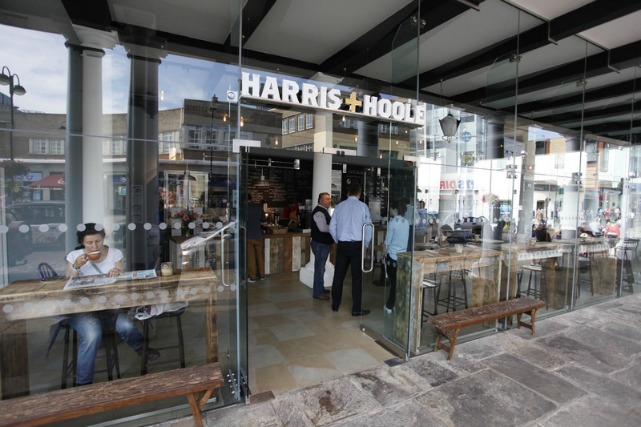 The six stores affected include branches in Walton-on-Thames and Hounslow, as well as a pop-up concession in the Tesco store in Highbury. This will leave the chain with 41 shops.
In March, Harris+Hoole announced plans to double in size to 60 stores, employing more than 1,000 people, which would be split between stand-alone high street units and concessions in Tesco stores.
Despite the recently-announced closures, a spokesperson for the coffee chain confirmed it still has expansion in its sights and said a further six stores would open by the end of this year, including its first airport store at London Stansted.
"There are no problems with our existing relationship with Tesco and we continue to have a good relationship with the supermarket," the spokesperson said.
Harris+Hoole had previously obtained alcohol licences for three of its stores, including the one in Walton-on-Thames, as part of its plans to offer late-night opening.
Tesco has what is thought to be a 49% stake in the business, a decision prompted by the supermarket's desire to introduce the chain into its larger stores to attract more customers.
In a statement made in January 2013, former Tesco chief executive Philip Clarke said that Harris+Hoole had flourished since its launch the previous summer.