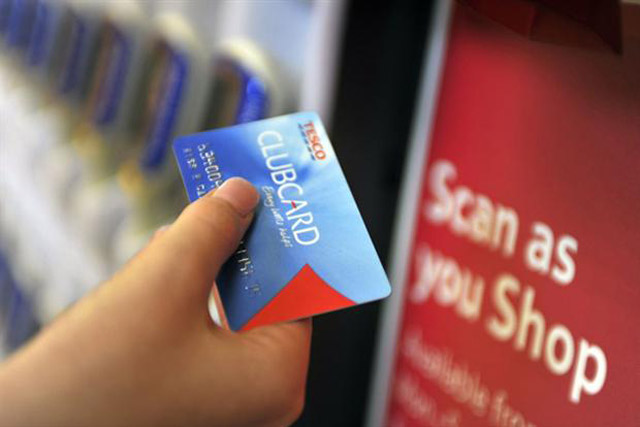 The retail giant is set to appeal in to the Intellectual Property Office at a hearing this Friday. It is calling on the IPO to reverse its decision not to allow Tesco to register the word Clubcard.
At the hearing, a senior intellectual property lawyer appointed by the Lord Chancellor will review the hearing officer's original decision. For it to be overturned, Tesco will have to prove the hearing officer made a mistake under law in the process of the application.
Tesco had first tried to register the name in January 2011, but it was rejected in December 2013 on the grounds it was "devoid of any distinctive character" and was "commonly used by third parties".
The retailer had argued the term was distinctive to Tesco, but the IPO argued Clubcard was always shown along with the word Tesco and was seen as "merely descriptive".
Trademark attorney Lee Curtis, from law firm HGF said while it was not unusual for brands to call for a hearing, it was unlikely the IPO would overturn the decision.
He said: "It's quite a high hurdle [for Tesco]. They will have to prove the IPO made an error under law. About two in 10 are overturned."
Curtis added that he was "quite surprised" the retailer wasn't able to register Clubcard, as the word was "quite strongly associated with Tesco". It has also had "Tesco Clubcard" registered since 1995.
He said that while Tesco would continue to have Common Law rights to the term, if rejected it would "make Tesco's life so much harder and expensive if they ever have to enforce it" against another brand. Tesco's main motivation for seeking registration would be to prevent others from using it.
Curtis said: "They would still have Common Law rights – it doesn't mean everyone can go and use 'clubcard', but it's them trying to monopolise it basically."
If the appeal is denied after the hearing, Tesco will not be able to take the case any further, but can attempt to register the name again, although Curtis said that process could be long and arduous.
Tesco looks to have been ramping up attempts to trademark its collateral. Last month, it attempted to register the dashes under the Tesco logo, but the trademark was rejected. A spokesperson told Marketing at the time it would continue to pursue the trademark, saying it was at "a preliminary stage".
A final decision on whether the decision would be overturned is expected within "one or two" months. A spokesman for Tesco said: "This is the latest stage of an ongoing process."