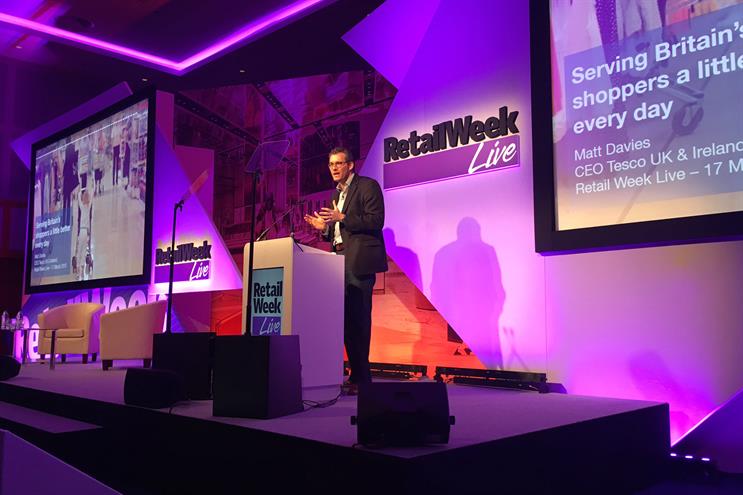 Davies said the change in strategy is part of an effort to return to doing what is best for the customer after the retail industry had become distracted by focusing on operational excellence.
Speaking at the Retail Week Live conference, he explained: "I think in the past, it's just been a race to offer the best short-term deals and promotions.
"But what we really need to do is to break out of that cycle and give customers value for money that is consistently helpful day in, day out. And that means offering prices that are truly simple and stable, as well as low."
His comments come a month after rival Sainsbury's became the first supermarket to pledge to end buy-one-get-one-free (BOGOF) offers. Its decision followed on from the Competition and Markets Authority ruling that many of the supermarkets' offers are confusing and do not deliver real savings.
Davies added that Tesco was "really proud" of its Price Guarantee because it was the only such scheme that offered instant price-matching and money off at the till.
He said: "Every week, through our review of product ranges, we've been making shifts to simple, stable, more consistent lower prices – with hundreds of products moved to everyday low prices.
"We've been shifting away from high-low to mid-low promotions, and this is not a short-term initiative – this is a fundamental change in how we do business."
Tesco's new, customer-led approach will extend beyond pricing, and concern "small actions at every day of the shopping trip", according to Davies.