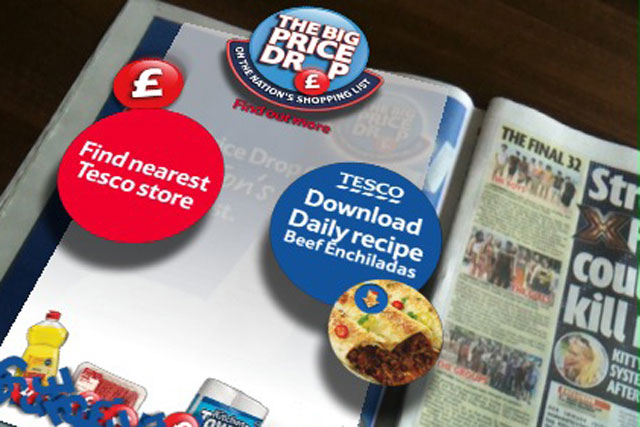 The supermarket was trounced by rivals Sainsbury's and Morrisons in the Christmas trading period, after its Big Price Drop campaign failed to gain traction, resulting in £5bn being knocked off Tesco's market value.
Tesco is now running a national print campaign, created by The Red Brick Road, offering customers a £5-off voucher when they spend more than £40 on a shop.
The strapline for activity is "a helping hand from Tesco" and is backed up by the statement, "It's just our way of saying 'thanks'".
Creative fits in with the supermarket's renewed attempt to reconnect with customers and improve the overall customer experience.
Clarke has admitted that the supermarket was wrong to switch its strategy away from voucher activity over the Christmas period.
Tesco is preparing to invest heavily into its UK operations to improve the customer experience, following criticisms it has used the UK business as a cash cow to drive its overseas expansion.
The return to voucher activity comes after rival Sainsbury's reported a record-breaking Christmas on the back of its Brand Match strategy, which matches prices of brands sold by Tesco and Asda via vouchers provided at the till.
Tesco's current voucher campaign will run all this week, while customers shopping online are also eligible for the scheme.
Follow Matthew Chapman at @mattchapmanUK