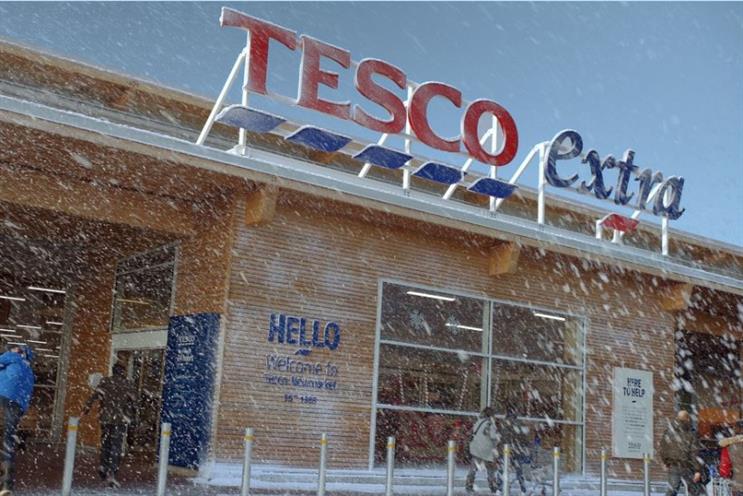 The campaign, which will launch tonight, aims to bring to life the retailer's 'little helps' messaging, showcasing the ways the brand can help customers ease into the festive season.
In keeping with its new marketing strategy, the adverts feature Ruth Jones, star of TV hit Stella & Gavin and Stacey, Ben Miller and Will Close as a family.
The first two adverts will focus on the Tesco's finest Christmas range as well as its free-from foods.
Later adverts will feature Tesco's new party food range and will showcase Tesco's helpful staff. In store it will also run "festive themed 'little helps'", it said, including offering a Christmas tree light untangling service.
"Christmas is a special time of year for many of our customers, so we'll be making sure we do all we can to help them spend more time with friends and family over the festive season," said brand director Michelle McEttrick.