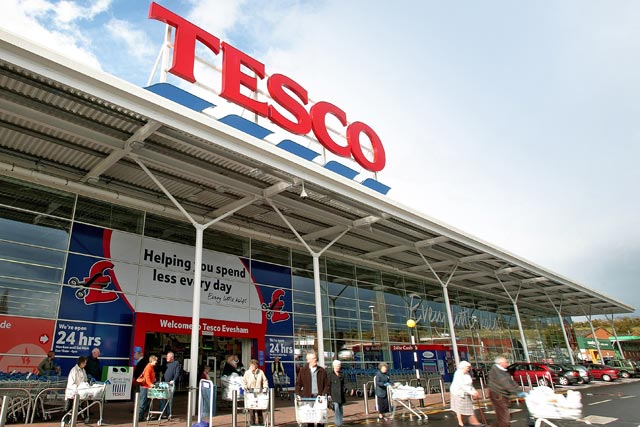 Tesco has introduced the price-comparison scheme as a website, to directly challenge Asda's own Price Guarantee site. The scheme has been launched as part of a wider cost-cutting drive, which Tesco estimates is worth £200m.
Richard Brasher, who claimed last Christmas would be Tesco's "biggest-ever", and who becomes UK chief executive of Tesco this week, said: "Customers are telling us that they are putting a lot of thought into how to manage their household budgets.
"Tesco cannot influence the cost of heating your home, or the price of your train ticket, or what tax you pay – this is our way of doing what we can to keep household spending manageable. Tesco will lower prices on more than 1,000 everyday products across our stores – from rice and tea, to bleach and washing powder. These will benefit every one of our customers."
Asda, Morrisons and Tesco have fought an increasingly bitter price war since the New Year, with Asda leading the charge, extending its Price Guarantee scheme and promising to be 10% cheaper than competitors, or to refund the difference plus 10%.
Asda claims the scheme has increased checks on its price comparison site seven-fold. Morrisons has hit back, claiming Asda's use of Mysupermarket.com to police the Price Guarantee scheme has prevented its prices from being tracked as it does not include their figures in its comparisons.
Tesco has also stepped into the ring, pledging to accept the Asda Price Guarantee vouchers in its own stores.
Both Tesco and Morrisons complained about Asda's pre-Christmas ads, which were subsequently banned.
Despite the cutthroat price war among the supermarkets, the clear winner over the Christmas period was Sainsbury's, which has focused instead on its Taste the Difference own-brand range, sustainability, and Fairtrade.
Asda's latest campaign, where it pledges to be 10% cheaper than competitors, was launched in the New Year.