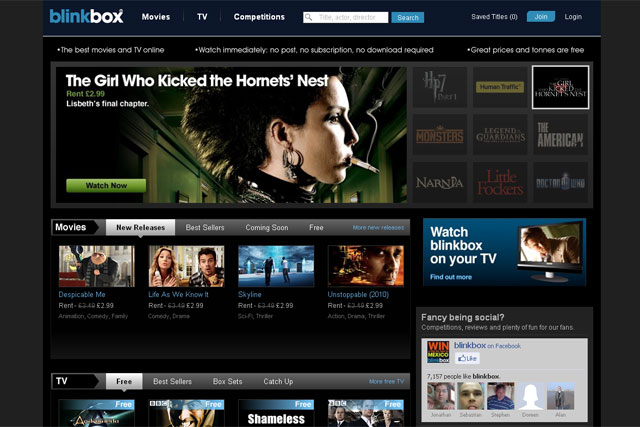 News of the acquisition follows Tesco releasing its first results under new chief executive Philip Clarke yesterday. Like-for-like sales have fallen 0.1% in the UK, a result Clarke called "Below par on any metric".
Blinkbox streams movies using a rental model. Movies can be viewed any number of times for a limited period, or bought outright.
Richard Brasher, UK chief executive for Tesco, said: "Whether customers want to own the DVD, download a digital movie, stream a rental or all three, Tesco is committed to giving customers choice.
"We want to allow them to decide how they access entertainment content and on which devices, whether it's on PC, TV or tablet.
"The acquisition of blinkbox, together with a range of other services currently in development, means we can link physical purchase of a product to the building of digital collections in a new and seamless way.
"Working with the blinkbox team and our content partners, we will bring these compelling propositions to life for our customers," he said.
Blinkbox has two million users, and offers more than 9,000 movie titles to rent or buy, in addition to free-to-view movies, TV shows and trailers to view on computers, gaming consoles and internet-ready TVs.
Tesco bought its stake from Eden Ventures and Nordic Venture Partners for an undisclosed sum.