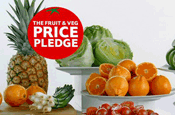 The retailer has contacted creative agencies, asking for credentials in digital advertising, and has indicated that ?it is planning to add to its roster.

Ruby, the direct and digital arm of its advertising agency The Red Brick Road, and the full-service digital agency Harvest Digital are already on the roster.

Until now, the company's digital activity has been focused mainly on extending advertising campaigns created by The Red Brick Road online.

Tesco is understood to be planning to up its investment in the medium and to be seeking agencies that can offer a wide range of advertising and technical services.

One source said Tesco was "window shopping" to find digital agencies to work on different digital briefs.

Separately, the company has also called a review of its estimated £2 million Tesco Personal Finance online media planning and buying account, which is currently held by Harvest Digital.

Tesco has approached media agencies over the past two weeks and is in the process of putting together a shortlist.