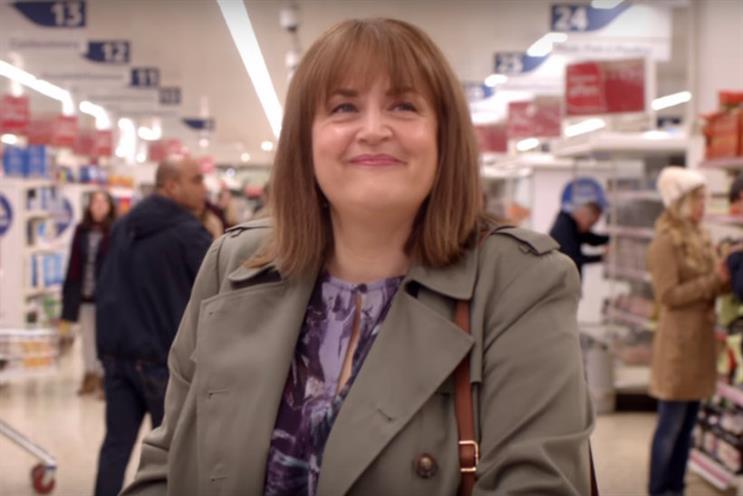 Chief executive Dave Lewis told Campaign there was "recent evidence" that Tesco had improved its brand's standing in the UK and moved on from simply being a "tolerated brand".
In March, Lewis had said that Tesco had declined from being a liked and respected brand to only being tolerated. Consumers, he said, regarded the brand as necessary and functional, but did not actually like it.
Now Lewis believes Tesco is clawing its way back towards its competitors. He shared YouGov BrandIndex statistics showing that Tesco is still behind its rivals in terms of consumer perception, but that its position has improved over the last two years.
He told Campaign: "If you do get to that low point of trust – and the history of Tesco is well-documented – how it is that you work your way to improve that needs to be very deliberately done.
"So all those people who came in and said we needed this advertising campaign or that advertising campaign, actually, great big emotional advertising when trust is low is not the most appropriate thing to do."
Since Tesco moved its ad account to Bartle Bogle Hegarty London last year, its output has occasionally come under fire. But Lewis says the brand has "deliberately" tried to position itself back alongside customers.
"If you look back at the history of the Tesco brand, that's what it always did," he said. "When people talked about the customer's champion, people did walk through and were strongly with the brand, they felt the brand was working for them. That's where we would want to be."
He added that the brand was now in the "acceptance stage", with Tesco winning customers back from competitors. "There's much more to do," he added. "We're still not at a place we would want to be."
Tesco has enjoyed a sales recovery recently, with sales up 2.2% in the 12 weeks to 6 November, according to Kantar Worldpanel data. Its market share was up to 28.2% from 27.9% a year ago.