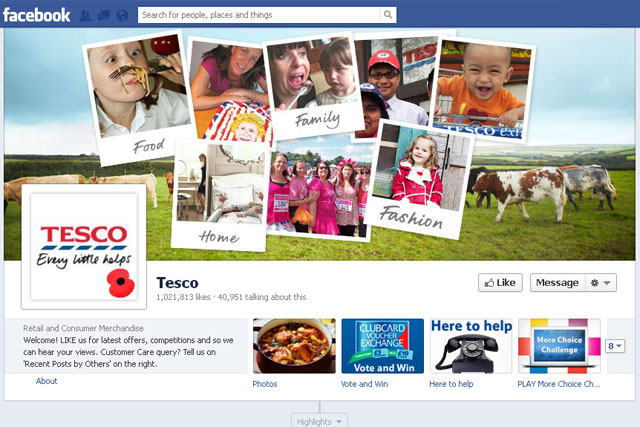 The supermarket giant used the social media site to crowdsource a new flavour for its Tesco Finest ice cream range as part of its policy to ask customers to help create new products and lines.
Tesco used its Facebook page to canvass ideas for a new flavour and chose amaretto, cherry and almond as the winner from more than a thousand entries.
Clarke claimed the strategy has "massive potential". The new flavour is currently in the development process and will be available in stores and online next year.
Speaking at yesterday's FT Innovate 2012 conference, Clarke said: "Back to Jack [Cohen] – I like to think he would be proud of what we did with Facebook. It's the 21st Century equivalent of his 1930s store tours in Hackney.
"Asking customers what they want isn't new but doing it the digital way is. I never had the privilege of meeting Jack but I have heard from his contemporaries that his innovative streak was borne out of an attitude of mind – he'd travel, he'd constantly ask questions, spark ideas, try things."
Clarke also used his "making innovation happen" speech to talk about the ways Tesco is working hard to make online shopping even more convenient.
Tesco has created an application called "Mapster" that allows the tracking of Tesco.com vans in real-time so if a van gets caught in traffic the supermarket can alert its customers.
The scheme is currently being piloted in some stores around London with a potential roll out to the rest of the UK business early next year.
Mapster is also being lined up for an international rollout with Clarke adding "already the blueprint is being developed because traffic congestion is acute in Seoul and they need it fast".
Follow @mattchapmanuk