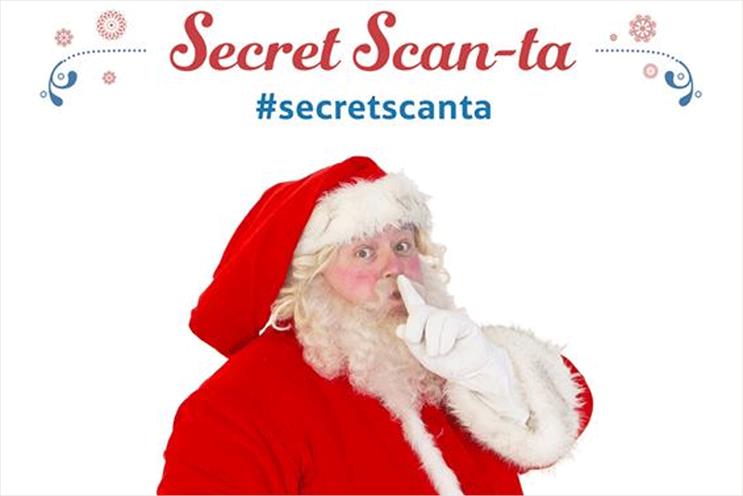 The Secret Scan-ta app scans users' Twitter handles to identify who they follow and discover their interests.
It uses the information to suggest suitable gifts and links to the Tesco Clubcard website where users can purchase the products.
Clubcard customers who enter their Clubcard vouchers at the beginning of the search will see the value of them double and deducted from the price of the gift if they purchase the item.
The app was created by We Are Social and can be used by Tesco Clubcard holders and non-customers.
The retailer is planning to partner with "influential bloggers" to push the app too.
Katie Aust, the digital marketing manager at Tesco Clubcard, said: "Christmas, although a happy season, can often bring with it panic and stress of buying gifts.
"This campaign gives the buyer get a bit of genuine insight into what the recipient is really interested in, resulting in a personal, and thoughtful gift.
"It also promotes the huge offerings of the Tesco gifting range and the benefits of joining Clubcard and boosting vouchers."