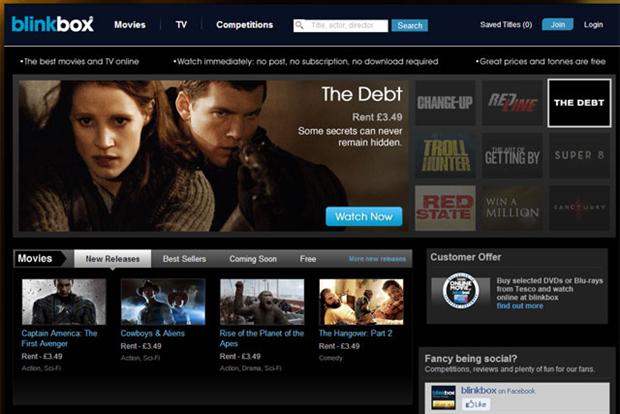 Tesco acquired Blinkbox three years ago, and went on to buy music service We7 and e-book service Mobcast. Eventually, the three were folded together to create an all-encompassing entertainment service. However, Blinkbox faced intense competition from dedicated services such as Netflix, Spotify and Amazon-owned LoveFilm.
According to numerous reports, it is now thought new Tesco boss Dave Lewis is conducting a strategic review of the business, with an eye to seeking a buyer for Blinkbox. An alternative would be to shut the business down, as investors pressure Lewis to shed "non-core" activities.
According to The Guardian, Blinkbox co-founder Michael Comish is expected to stay on at Tesco in the guise of group digital director. The retailer is still expected to launch the Hudl 2, the follow-up to its Hudl tablet, this week.
Tesco and Blinkbox have not responded to a request for comment.
Lewis, who arrived last month at Tesco's from Unilever, has had his hands full dealing with the supermarket's numerous crises. The retailer is under a full investigation from the Financial Conduct Authority after admitting it may have over-estimated its half-year profits by £250m.
The admission resulted in Lewis suspending four executives and Tesco's share price plummeting. He also faces a challenge to boost Tesco's market share and shore up its spending, as the supermarket struggles against rivals Morrisons, Sainsbury's and Asda.