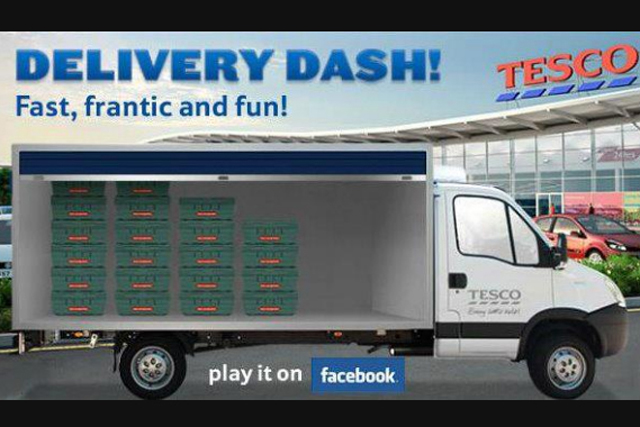 The game, by social-media agency Yomego, primarily targets female Tesco shoppers and is based on the theme of making a Tesco delivery.
Players must pack shopping baskets for their friends against the clock. It has several levels increasing in difficulty. The average player is spending 30 minutes a session on the game, which launched last week.
Tesco head of social media David Price said the initiative was launched to enable the retailer to 'have a conversation with customers' beyond a more direct 'selling message'.
He cited recent research, which had found that the average casual social gamers were 41-year-old women, which, he said, 'sits nicely' with the demographic of Tesco shoppers.
Asked whether there would be more activity in this vein, Price said: 'This is a very tentative first step, but we have had a good reaction to it so far.'
Tesco launched a Facebook page in April 2011. Since then it has become the most popular supermarket Facebook page, attracting 600,000 fans.