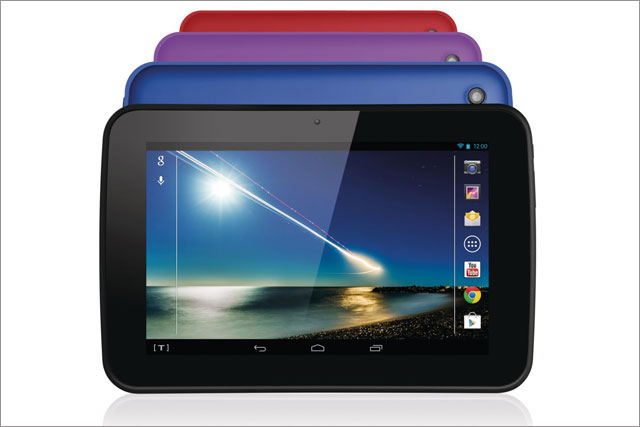 The supermarket's reassurances come as it launches its biggest campaign to date for its Blinkbox digital content service. The multimillion-pound campaign focuses on how the service has 10 times more "blockbuster films" than Netflix and LoveFilm.
Michael Comish, group digital officer at Tesco, explained that Hudl will come with "access to the apps you'd get through Android tablets or smartphones", with preloaded apps including YouTube and Google Play.
Matthew Rubin, retail analyst at Verdict Research, has questioned how Hudl will lock users into Tesco and Blinkbox content, and added that it "needs own-brand usage" to make up for its low-price point.
Tesco claims it designed and built the tablet from scratch to "tailor it around customer needs and ease of use".
Users can access Tesco's full range of digital services through a "dedicated launcher button".
The digital services include Blinkbox movies, TV and music, Clubcard TV, banking and online groceries, clothing and homeware.
Comish said: "Hudl demonstrates our commitment to being digital leaders. We have the content and now the hardware. And while the price is market leading, we certainly haven't cut corners when it comes to the specifications".
The tablet has a super-fast 1.5GHz quad-core processor and a Wi-Fi connection, with a scratch-resistant HD screen and up to nine hours of video battery life.
Philip Clarke, chief executive at Tesco, said the "digital revolution should for the many, not for the few" in reference to Ofcom research that showed only one in four UK households has a tablet.
He said: "We feel the time is right for Tesco to help widen tablet ownership and bring the fun, convenience and excitement of tablets to even more customers across the UK."