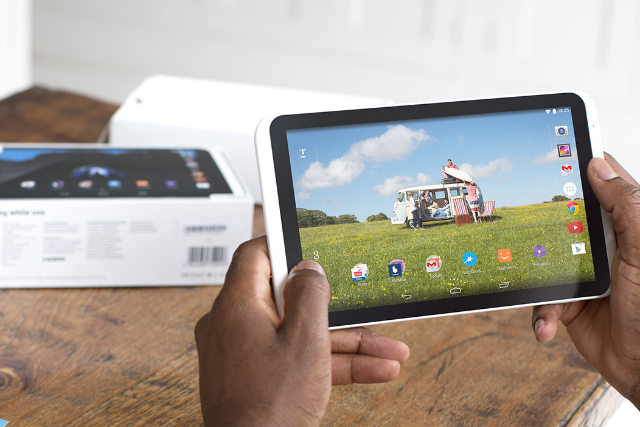 The company spent 15,000 hours developing the second iteration of its own-brand tablet, working with multiple agencies to make improvements such as a bigger screen and better finish.
The Hudl2 goes on sale today in-store and online, and marks a "significant step on" from the first Hudl.
Aaron Lee, Tesco's head of connected products, said the retailer had worked with agencies including ChauhanStudio on design, ustwo on the operating system and The Chase on branding.
Lee said: "As a team we wanted hudl2 to be a significant step on from hudl1 in every conceivable way, and to do that we needed an edge. Both our creative partners and our ways of working with those partners gave us that edge."
The first Hudl was popular with both consumers and reviewers, with Tesco going on to sell 750,000 units.
But reviewers pointed to the tablet's glossy black edging and thick bezel as negative design points that cheapened the device's appearance.
The new tablet is slimmer, lighter, features an 8 inch screen, improved processor and all-round better design.
That came from a focus on colour, materials and finish, according to ChauhanStudio's creative director Tej Chauhan.
He said: "Our responsibility was to bring our industrial design expertise to the table and to create a beautiful object that conveyed confidence and communicated hudl2's technical acumen, whilst being friendly and accessible for a broad audience."
Chauhan said the idea was to make customers "fall in love" with the Hudl2's user experience and brand.
The Hudl2 goes on sale today for £129, and features a 5-megapixel rear camera, Android 4.4.2 KitKat, integration with Tesco Clubcard and Blinkbox, and 16GB of storage, expandable to 48GB.