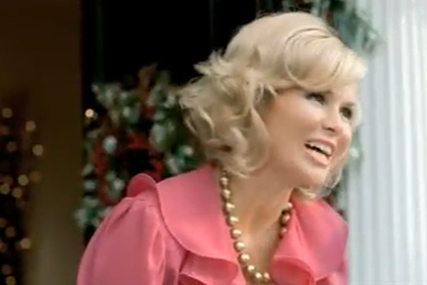 The dedicated mobile website aims to build on a 300% increase in the use of Tesco Direct from mobile phones over the past year to around 500,000 users per month.
Tesco Direct is the non-food business of the giant retailer, which includes electrical and home items.
Additional mobile websites will soon be launched to cover food, wine and the Clubcard, although Tesco could not confirm if these new sites would be available before Christmas.
Ian Crook, Tesco.com CMO, said: "Busy and time-poor people are constantly seeking ways to utilise their time more effectively.
"Customers can shop, search, and compare prices easily on Tesco Direct from wherever they are – on the bus, on the street or even while shopping in a store."
Tesco Direct's new mobile website will be the first of many in different market sectors, and builds on the shopping apps and barcode scanner launched earlier this year.
The site was created by Tesco's web development team and Usablenet.
Crook said: "We know that our customers like to research thoroughly before making a purchase, and by offering a convenient, user-friendly way to do this while they are out and about, we aim to improve their overall shopping experience."
The site gives shoppers the chance to scan the product range, compare items and prices, buy items and work-out a convenient delivery time.
Tesco launched its Christmas campaign last week with a TV ad featuring Amanda Holden.
The company has also created a new Clubcard promotion in the run-up to Christmas.