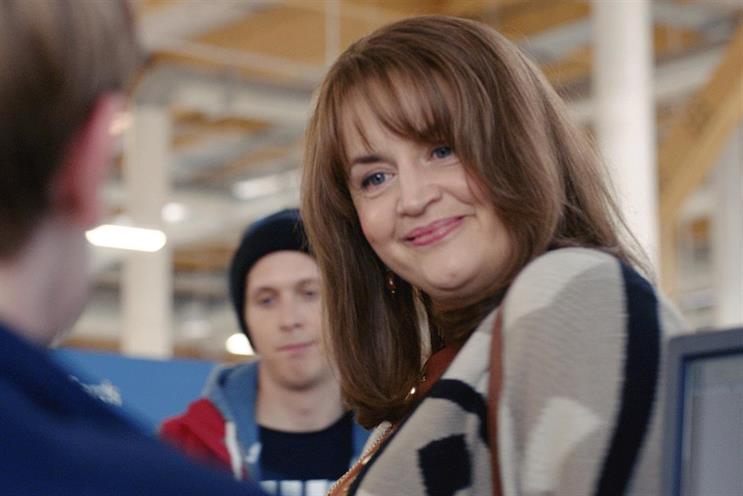 BrandIndex measures the difference between the numbers who have heard good and bad news about a brand in the previous fortnight.
Averaged across the whole of 2016, Tesco's buzz score was up 12.2 from -12.0 to 0.2, just taking it into positive territory. This was easily the biggest increase of any brand in the ranking.
Morrisons' increase of 5.7, taking its score to 6.4, was the fourth highest after HSBC (up 7.8) and Eurotunnel (up 6.1).
Campaign last month named Tesco as the Brand Story of 2016 in recognition of the turnaround in its public perception and business performance.
The list as a whole was led once again by Aldi, with a buzz score of 16.8, followed by Lidl, on 13.1. It is the third year the discount supermarkets have topped the list, but both scores were down slightly on last year, which YouGov's Michael Stacey said was an indication that they were moving from a disruptor status to established parts of the retail landscape.
A number of other retailers made the top 20 brands: John Lewis (11.1), M&S (9.8), Waitrose (9.3), Ikea (9.0) and Sainsbury's (8.2).
Stacey said: "It no longer seems valid to label Aldi and Lidl as 'budget supermarkets'. With so many of competitors following their lead in various ways and they themselves pushing higher-end goods, both are now firmly part of the mainstream.
"The slight decline in both brands' Buzz scores is indicative of this – being a challenger often makes it easier to grab people's attention in a way it is harder to do once you are firmly established. However, the fact they are still way out in front of the rankings suggests that their messages are still making waves among the masses."
Streaming buzz
The top ten also demonstrates the extent to which streaming has pervaded life in the UK and the positive reception being generated by the key players in the sector.
BBC iPlayer, which has remained in the top ten for several years, was third overall, with a score of 11.8. But it was also joined in the top ten by Netflix (11.0) and YouTube (9.9).
Many of the top tech brands, though, came out with more mediocre scores. Amazon made the top 20 with a score of 7.6, but the figures were lower for the iPad (5.8), Google (3.9), iPhone (3.5), Samsung (3.1) and Facebook (0.5).
Stacey added: "Streaming really has become a normal part of everyday life in the past 12 months.
"We have seen similar trends in recent years as brands truly become established – a few years ago the same thing happened with device manufacturers such as Apple and Samsung making waves off the back of big sales of their smartphones and tablets.
"However, as these brands showed, it is harder to maintain buzz when you move to the mainstream."