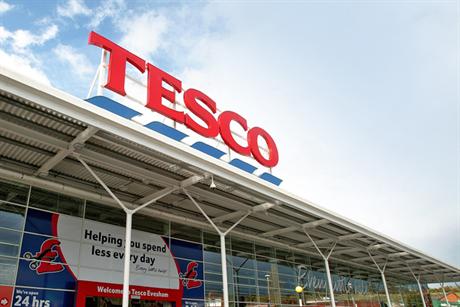 Despite improving its advertising, the UK business still saw its profits fall by 8.3% to £2.27bn for the year ending 23 February. The wider Tesco group experienced its first fall in annual profits for 20 years as it seeks to turnaround its business at home.
The Christmas campaign, by new agency Wieden + Kennedy, resulted in a 7% improvement in "key advertising measures" during the period and helped it achieve "standout and differentiation", according to Tesco.
However, despite the improved perception of the brand over Christmas, the supermarket conceded it later faced a "major challenge" in January after horse DNA was found in its products.
Tesco believes it "led the industry" with its response by placing full-page ads in the national press alerting its customers to the action it was taking, and as a result, the impact of the scandal was "short-term" and limited to the affected food.
The supermarket reported statutory profit before tax of £1.96bn, down 51.5% after being hit by costs including a £804m property write-down in the UK.
Tesco has also confirmed it will be pulling out the US with the closure of its Fresh & Easy business, following the conclusion of its strategic review.
The total impact of the exit from the US is expected to be £1.2bn after tax.
Philip Clarke, chief executive at Tesco, said: "With profound and rapid change in the way consumers live their lives, our objective is to be the best multichannel retailer for customers.
"Our plan to 'Build a Better Tesco' is on track and I am pleased with the real progress in the UK. We have already made substantial improvements to our customers' shopping experience, which are starting to be reflected in a better performance."
Follow @mattchapmanuk