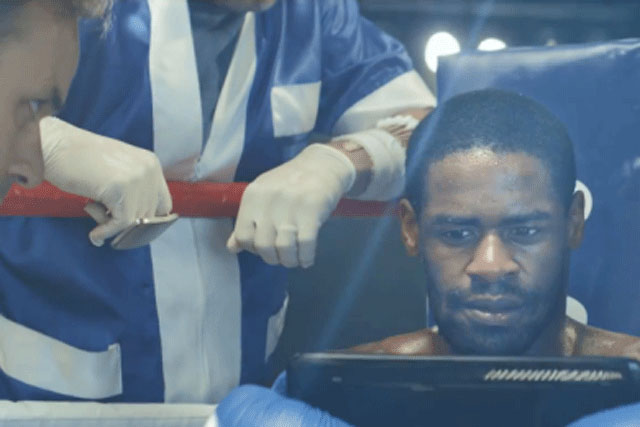 The supermarket has hired Robin Terrell, the former managing director of Amazon UK, as its multi-channel director, as Tesco seeks to adapt its business model to the digital era.
Speaking to journalists this morning, Clarke said Tesco's acquisitions of Blinkbox, Mobcast and We7 represented a "small" investment for the company.
He said: "It is a small investment for us, but they get access to our customer base and our customers love it – so you will see more of that coming into play in 2013 because we want to be a multi-channel retailer of choice in the UK and that's where it is going."

Clarke added the "multi-channel opportunity is biggest of all" and said Tesco was turning to Shoreditch's technology expertise because the supermarket needed "the innovation and the creative assets that can be provided there".
Terrell will take up his new role next month after being poached from his role as head of multi-channel development at the House of Fraser.
He previously headed up multi-channel at John Lewis, held the chief operating officer position at online retailer Figlesaves.com and was managing director of Amazon's UK business for six years.
Tesco is seeking to fuse its physical and online offering to create "another point of differentiation".

The supermarket is hoping the development of its digital entertainment business will supplement the success of its online food business.

Its online food sales grew 18% for the six weeks to 5 January and Clarke claims Tesco delivered to half a million customers in the week leading up to Sunday 23 December.

Clarke said the supermarket was boosted by strong growth of its own brands, "at the expense of manufacturers' brands", and has been taken aback by "how much people are buying into the Tesco brands".
His comments come two months after Tesco announced it was axing New Covent Garden soups from its shelves, some 12 months after launching its own chilled soup range.
Tesco's best Christmas in three years came despite a reduction of marketing expenditure "in total terms", compared to the previous Christmas, due to Tesco dropping its double Clubcard points offer.
Instead, the supermarket focused on a mail-out of personalised coupons to 10 million of its most loyal customers, while advertising by new ad agency Wieden+Kennedy focused on offering "good prices attractively".