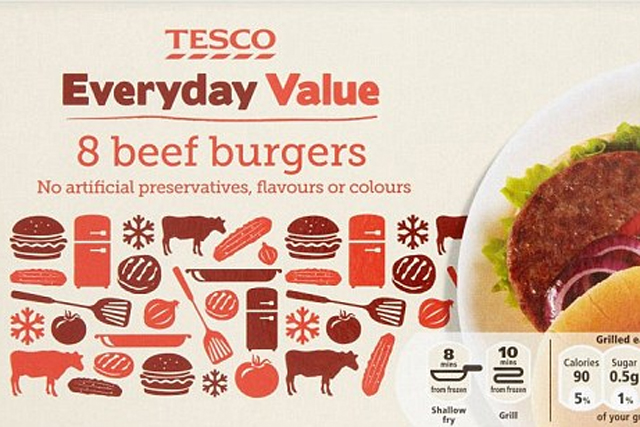 The embarrassing withdrawal is likely to cause harm to the Tesco brand, which is battling to turn around a slide in its market share, by improving perceptions of the quality of its food and service.
The burgers that tested positive were produced in two plants in Ireland and one in the UK. The revelations emerged following checks by Irish food safety experts.
Tesco has been forced to hurry out an apology last night and said that the suspect burgers had been withdrawn from shelves.
However, it is likely that thousands have already been eaten.
The highest levels of horse meat were found in the chain's Everyday Value burgers, but traces were also found in its frozen quarter pounders.
Iceland, Aldi and Lidl have also been hit by the horse meat contamination.
Tim Smith, Tesco's technical director and a former head of the Food Standards Agency, said: "We immediately withdrew from sale all products from the supplier in question.
"We are working with the authorities in Ireland and the UK and with the supplier concerned, to urgently understand how this has happened and how to ensure it does not happen again.
"The safety and quality of our food is of the highest importance to Tesco. We will not tolerate any compromise in the quality of the food we sell.
"The presence of illegal meat in our products is extremely serious. Our customers have the right to expect that food they buy is produced to the highest quality."
Follow @JohnReynolds10