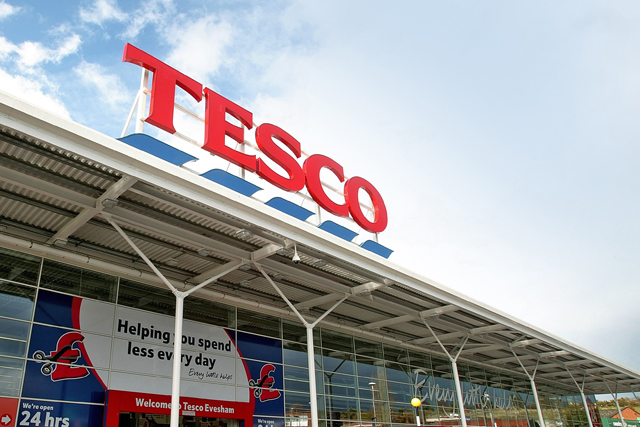 The supermarket experienced a 0.5% drop in like-for-like UK sales, excluding VAT and petrol, but saw trading profits rise by 4.5% to £1.3bn, according to its interim report.
It is reported the results mark the supermarket's first like-for-like sales decline since 1991.
Rival supermarket Sainsbury's, which also released its interim statement today (5 October), recorded better like-for-like sales with a 1.9% rise for the six months to 1 October.
The sales figures excluded petrol but not VAT and the equivalent figure at Tesco (for the six months to 27 August) was a rise of 0.5%.
Sainsbury's and Tesco are battling hard on value propositions after Sainsbury's updated its strapline to 'live well for less', while Tesco launched a Big Price Drop initiative, which has seen it invest £500m in cutting the prices of 3,000 products.
Tesco said its weak UK sales were influenced by slowing demand for non-food items, particularly in electronics and entertainment, two of its largest product groups.
Tesco chief executive Philip Clarke said growth in Europe and Asia have "supported further progress in the first half, despite the challenges of subdued demand in the UK, particularly in non-food categories".
"We are making substantial changes to our core UK business to sharpen execution and competitiveness for customers – investing in price and promotions, ranging, service and store environment – in food, general merchandise, clothing and electronics".
Tesco is also exiting Japan after deciding it cannot build a sufficiently scalable business there.
At a global level Tesco made a pre-tax profit of £1.88bn (up 12.1%) on revenue (excluding VAT) of £31.81bn (up 7.8%).