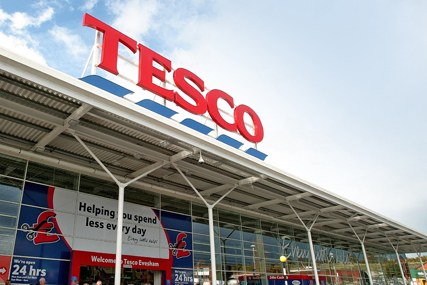 The device has been trialled for six months in a store in Romford. In the supermarket's latest results, outlined today, Tesco said it plans to introduce the device "to many more stores from next year".
The device allows people to keep track of the cost of their shop as they progress through the store. Fruit and vegetables can be weighed at points throughout the shop and to pay for their produce, customers take the device to a payment point.
The retailer, which claimed 10 million customers per week are now using its self-service checkouts, said it is using technology to improve services, and like other retailers it has turned to mobile apps.
In its latest financial results out this morning it revealed the number of customers registered with its online grocery business is now 1.2 million, up 10% from the previous period.
In the latest financial period – the 28 weeks to 28 August 2010 – Tesco made a trading profit of £1.22bn in the UK on sales, including VAT of £21.87bn. Overall sales grew 5.9%, while non-food sales grew by 2.5% to £4.4bn.
Including its international businesses, Tesco's pre-tax profits grew 12% year on year to £1.6bn. Revenue (sales excluding VAT) rose 7% to £29.76bn.
Fresh & Easy, the company's attempt to crack the US market, made a trading loss of £95m.
Tesco said brand awareness was growing and the venture would reach profitability in 2012/2013.

However, it is going to mothball 13 stores, mainly in Nevada and Arizona, due to the severity of the residential and commercial property crash in those areas. It expects to open 19 stores in the second half of the year.