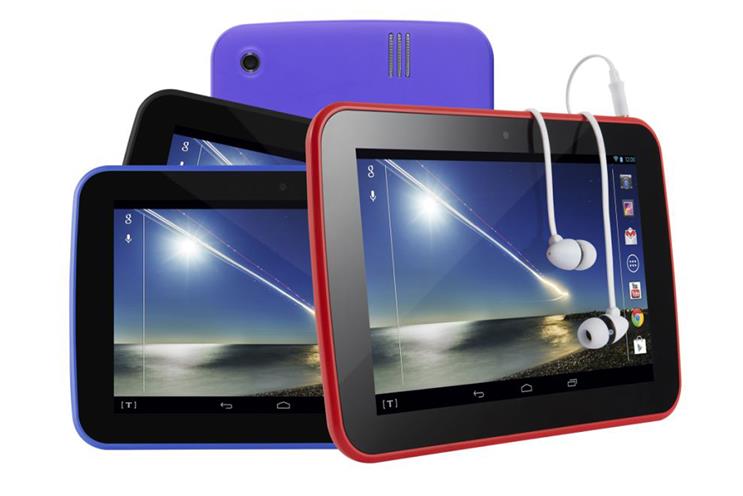 Tesco is bolstering its position as a publisher, technology provider and media owner with a raft of launches. It hopes that such a move into the owned media and tech space will help the retailer get closer to customers, boost sales and position Tesco as a leading multi-channel retailer.
The supermarket chain has just relaunched what is likely to become the UK's biggest-selling magazine, with a lifestyle strategy using its "love every mouthful" message. The publication will have a new website, backed by a social media strategy.
At the same time, the retailer is looking to build its digital presence with the launch of Hudl. The tablet comes with a pre-installed Tesco button – which can't be switched off – for shoppers to order online groceries, organise their Tesco banking or access music, video and books through its streaming service, Blinkbox. Users will be able to watch Clubcard TV on the device, serving up ads tailored to data collected from their loyalty cards.
A key aim is to turn Tesco customers into online shoppers. Hudl is low-priced, costing £119 or £60 worth of Clubcard vouchers. But it is relatively high-spec, comparing favourably with the Google Nexus 7, according to analysis by Starcom MediaVest Group. Yet, for holders of the Clubcard, Hudl could be more than three times cheaper.
Tesco's chief marketing officer, Matt Atkinson (pictured), has referred to the move as "definitely commercially viable" and says it is about making technology more accessible. Meanwhile, Steve Parker, MediaVest's managing director, sees Hudl as a smart strategy by the UK's biggest retailer as it evolves its data-driven business.
"Having enjoyed much success with Clubcard, the tablet allows Tesco to take another step towards a more seamless relationship with its customers to deliver information, value and experience," Parker says. He adds that the multi-channel strategy promises to offer brands more data about customers and new opportunities to develop commercial partnerships.
Crucially, Hudl has an HDMI port, allowing users to plug it into their TVs to watch media through Blinkbox.
There is also a multimillion-pound ad campaign to highlight the "coming sooner" message for Blinkbox – it claims to have ten times more new blockbuster films than Netflix or LoveFilm Instant.
But Michael Underhill, a TV analyst at Enders Analysis, points out that they are very different offers. Netflix and LoveFilm have monthly subscription fees, while Blinkbox is a transactional service – each item of content is bought on demand and viewed via a tablet or laptop. He wonders if the Tesco brand, which appears on the Blinkbox website, will successfully extend into entertainment.
Tesco's digital push puts it some way ahead of Sainsbury's – which offers music, book and video downloads – and Asda. "It shows initiative and drive from the retailer to open up its existing customer base to its online offerings, provides potential for future innovation and may help to garner even more valuable data from its customers," Matthew Rubin, a retail analyst at Verdict, says.
It looks like digital convergence is smashing business models together.