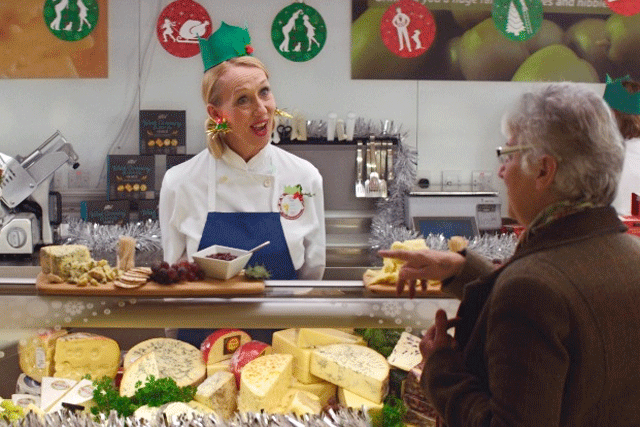 The 'Every little helps make Christmas' ad, breaks today during ITV's Downton Abbey. It shows customers and staff getting ready to celebrate the festive season by decorating Christmas trees and shopping for Christmas dinner, with Tesco staff helping them "every step of the way".
The 60-second ad, created by Wieden & Kennedy London features a brass band cover of Irene Cara's 'What a Feeling'.
This year's ad is designed to show "festive spirit" and communicate that Tesco is "just as excited about Christmas as its customers are".
It begins with dad rummaging around the attic looking for last year's boxes of decorations. Families gather to decorate their homes, while store staff prepare to spread Christmas cheer. The ad builds to the moment when the Christmas lights are switched on in households and Tesco stores across the country.
The ad then features a festive light show at Tesco's Wigan store at the end of the ad comprising one million LED lights. The full light show and the crowd's reaction can be seen in an additional YouTube film.
Jill Easterbrook, chief customer officer at Tesco said: "Christmas is a wonderfully special time of year and we want to help customers in whatever way we can.
"We're with our customers every step of the way through the festive season."
Read next