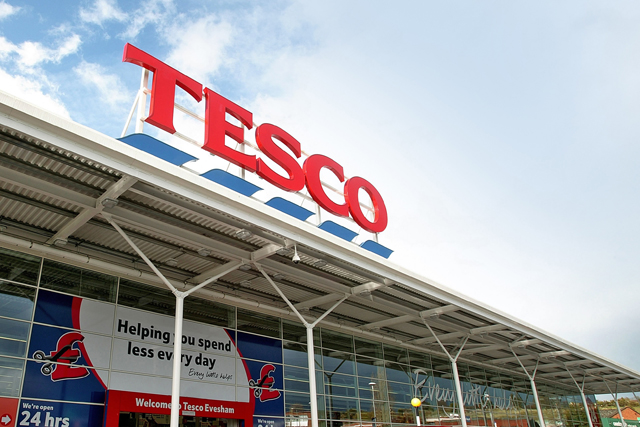 Marketing this week revealed the government was to reveal the next phase of its "Responsibility Deal" programme, with a promise from food and manufacturing partners to improve he accessibility of fruit and vegetable to UK consumers.
The pledges outlined today are wide-ranging and include pledges from a number of the top supermarkets, including Tesco, Waitrose, Sainsbury, Aldi and Lidl, but not Asda, which has committed to previous elements of the Responsibility Deal.
Examples of pledges from brands and retailers include Iceland offering coupon deals on fruit and vegetables, along with introducing new fruit and vegetables products.
Aldi will increase the amount of store space dedicated to fresh produce and feature Super 6 fruit and vegetables lines its promotional activity including TV advertising.
Tesco is to launch healthy ranges that include: a minimum of one portion of fruit and vegetables, such as its Eat, Live and Enjoy range; adding fruit snack packs in meal deals; introducing new brands into its canned vegetable range; and putting more frozen fruit into their dessert section.
Mars Food is to introduce five new products next year as part of its Dolmio Sauce range, which will contribute to the government's five-a-day recommendation.
Subway is launching a campaign fronted by its brand ambassador and Olympian Anthony Ogogo, to promote its choice of a Low Fat Sub.
Anna Soubry, public health minister, said: "Getting your five-a-day can help lower the risk of serious health problems, such as heart disease and some cancers, but we know that can't be a challenge. That is why we want to work with the food industry to help everyone make healthier choices.
"Through the Responsibility Deal we have already achieved real progress in helping people cut the calories and sale in their diet. All of the major supermarkets have not committed to removing artificial trans fats, and over 70% of fast food and takeaway meals sold on the high street have calories clearly labelled.
"This pledge is part of a wider government plan to encourage everyone to eat their five-a-day, which included our £10m investment in the Change4Life campaign, and the 2.1 million children who receive a fee piece of fruit or vegetable in school every day under our scheme."
Some of the latest Responsibility Deal pledges:
The British Frozen Food Federation will promote fruit and vegetables through introducing a dedicated Healthy Options section with recipes and advice on its consumer site.
Contract caterers, CH & Co Catering will encourage its customers to consume more fruit & vegetables in its restaurants by further work on its vegetarian food focus and rewarding customers who buy multiple fruit & vegetable portions in one transaction with discounts.
General Mills will launch a new Green Giant sweet corn "Steam Locked Goodness" campaign, reminding parents that canned vegetables are one of the most convenient ways to help children get their five-a-day.
Mars Food UK will introduce five new products next year as part of their Dolmio Sauce range, which will contribute to one of your five a day per serving.
Morrisons will revamp the produce department in more stores by introducing new layouts, extended choice and exciting innovations – and from experience expect this could boost sales of fruit and veg by an average of 14%, helping customers get closer to their five-a-day.
M&S will reformulate further products to increase fruit and vegetable content, and continue to expand their product range to help increase customers' five-a-day.
Sainsbury's will offer seven different 80g fruit bags as part of their £3 meal deal promotion to help customers eat more fruit at lunchtime, as well as encouraging all customers to eat more fruit and vegetables with new product development and further promotional activity.
Tesco will launch new, healthy ranges that include a minimum of one portion of fruit and vegetables, such as Eat, Live, Enjoy range; include fruit snack packs in meal deals; introduce new brands into their canned vegetable range; and move frozen fruit into their dessert section.
Waitrose is training hundreds of staff to become fruit and vegetable specialists and advisors – to boost its fresh produce offering in store and give tailored advice to customers.
3663 will encourage their customers to procure more products suitable for five-a-day through a variety of price promotions, as well as publishing a new Health and Wellbeing brochure promoting fruit and vegetables and labelling their own brand products as suitable for five-a-day.